What colours to choose for the office to boost employee creativity?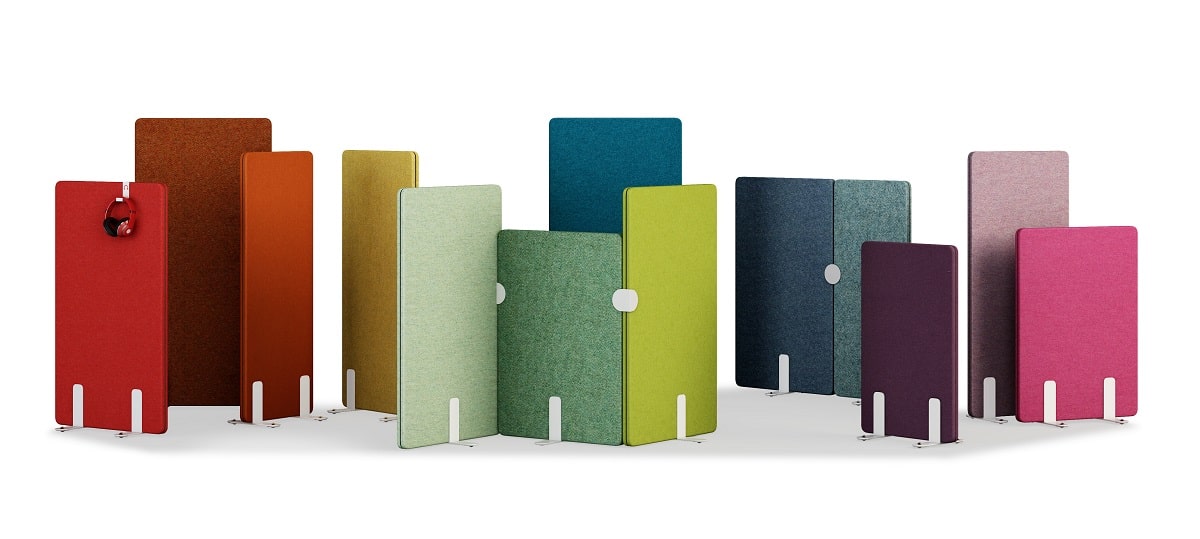 In today's offices, the impact of interior design on employee efficiency is being used more and more consciously. Great emphasis is placed on ergonomics, aesthetics and the atmosphere in the workplace. In this article, we will look at the role of colour in the office space in enhancing staff creativity. It is worth pointing out that choosing the right colour palette is not only a question of visual style, but also a powerful tool to support creative powers and stimulate the imagination. We will present colours that boost employee creativity, as well as ways to implement them in the workplace.
The psychology of colour in the office. How do different colours affect employee well-being and performance?
Colours have a significant impact on our mood, emotions, and also on our performance. Their role in shaping an inspiring and creative atmosphere in the workplace is therefore undeniable. Focus, thinking processes, engagement and team creativity can be effectively influenced by a thoughtful office colour scheme. Warm colours, such as yellow and orange can stimulate your energy, while cold colours, such as green or blue, help with focus and relaxation. The right colours can both emphasise a business's identity and improve the quality of work. Needless to say, an inappropriate colour palette can have the opposite effect, for example, causing feelings of anxiety, irritability or drowsiness.
Read more in  How different parts of office design support employee efficiency.
What colours to choose for the office to stimulate employee creativity?
The conscious use of the right hues in office interiors will create a space with conditions that foster innovation, creativity and positive energy among those staying in a business headquarters. Here are the key colour suggestions to stimulate employee creativity.
Purple for the imagination. How to use this colour in the office?
Purple effectively unleashes layers of creativity. It has a beneficial effect on creativity by stimulating the right hemisphere of the brain, responsible for spatial imagination and abstract thinking. However, it is important to use the appropriate hue. In the long term, dark and heavily saturated colours used in the open plan office can adversely affect staff Optimally, a special room such as a conference room can be furnished in purple to hold creative brainstorming sessions.
Featured article: Do all offices need a conference room? Explore alternatives.
Green – the colour of nature and creativity. Benefits of incorporating green into the workspace
Green is possibly a solution for any office space. It provides a calming and refreshing effect. It is associated with a feeling of trust and generates a sense of security. It helps you to focus and relax, while having a positive effect on your eyesight, giving relief to tired eyes. Green interiors help clear-thinking and focusing attention on the tasks at hand.
Green vegetation is an excellent choice. Putting potted plants in the office not only helps to improve air quality, but also adds a natural touch, in keeping with the spirit of biophilic design. Green hues in the office support innovative, practical thinking, contemplation and all-important decision-making. This colour will work well for both workspaces and the relaxation area. Additionally, an office space can benefit from eye-catching tree-shaped acoustic partitions, available in many colours, including green.