The most important office trends for 2023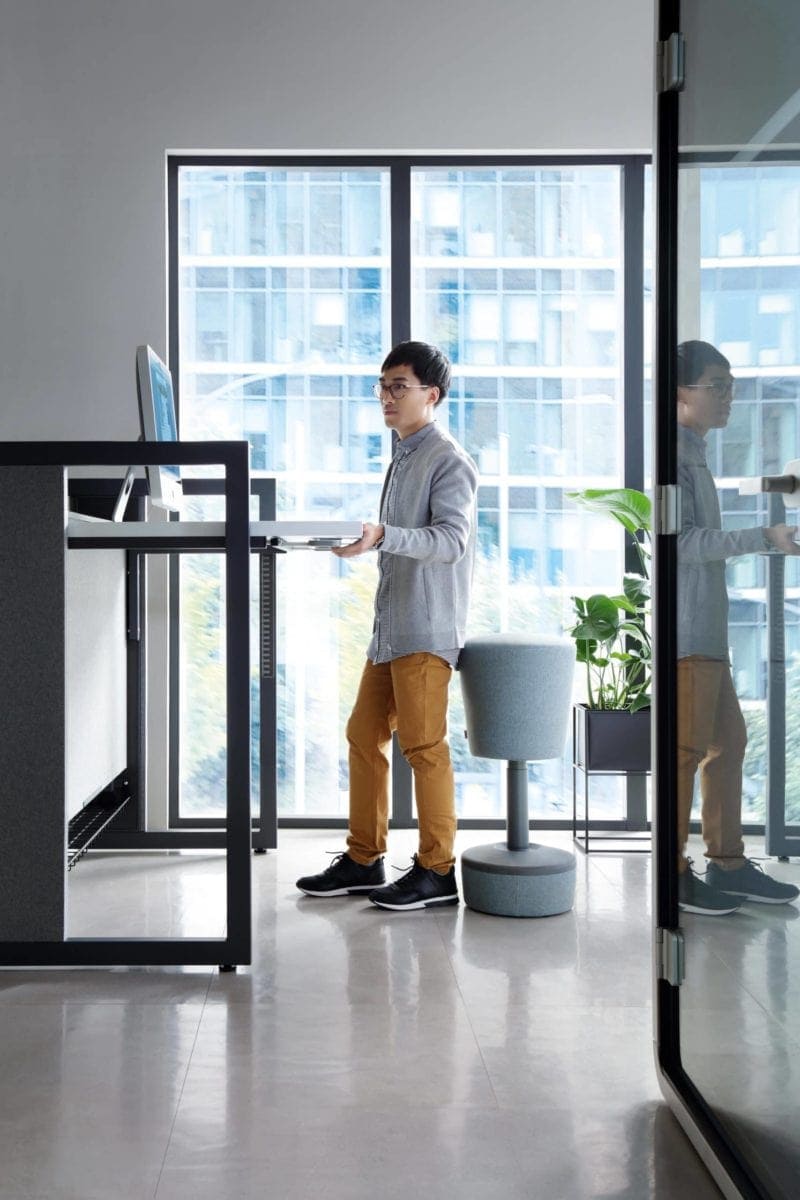 Trend #1: Zoning
Teams everywhere are zoning their offices for numerous reasons. For one, zoning improves privacy. You make the workplace homier and more secure when you divide it into multiple spaces-within-the-space that are cocooning. Zoning also enhances acoustics — makes the office quieter by containing noise in pockets. And by quite a good deal if you zone with a sound-insulating solution like our SONIQ partition system
– says Eliza Donek, Product Manager, Mikomax.
A flexible solution (like the SONIQ system) also increases your responsiveness to change by enabling quick, unfussy layout tweaks. Altogether, zoning has a lot to offer a hybrid team.
By making the office adjustable, zoning gives you more agility.
Zone in a flexible way (using freestanding screens and wall systems). You'll demarcate several functional spaces on the floor and make the whole setup more configurable for the future. That's just the agility we all need as we figure out how to make hybrid working work for our teams.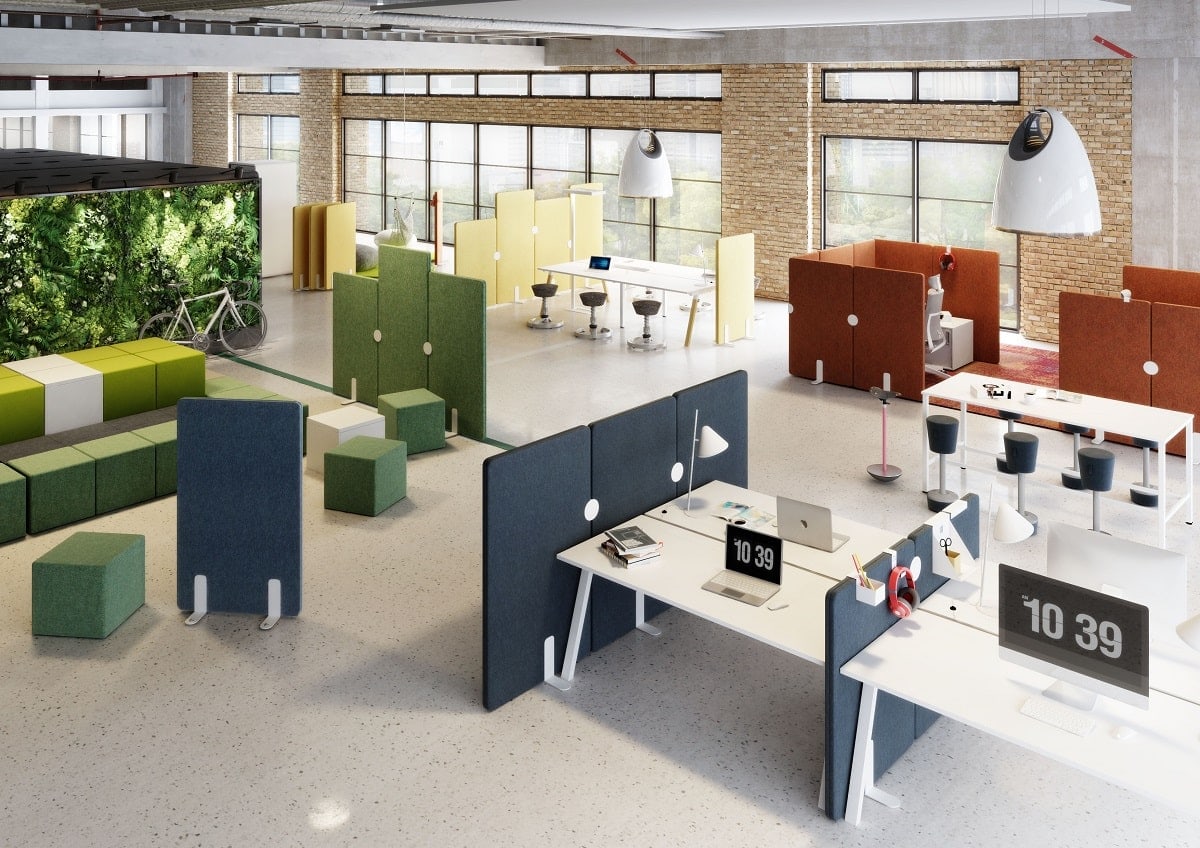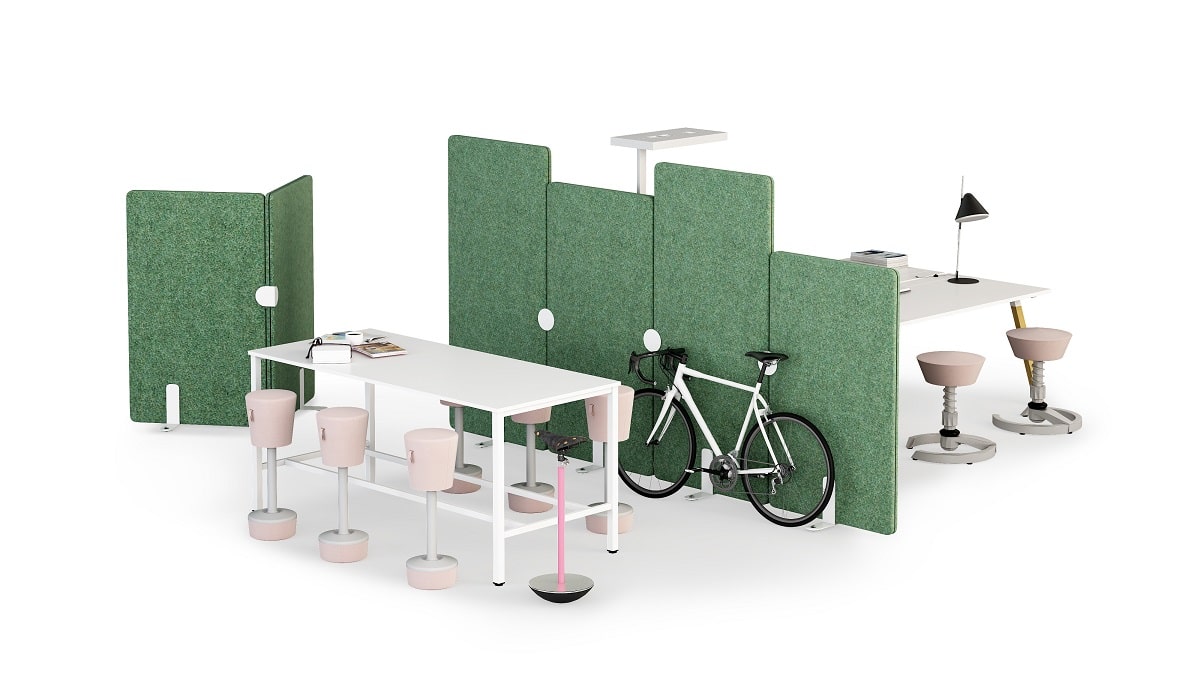 Everyone deserves to enjoy harmony with their work environment this year. Never fending off distracting floor noise. Never put on high alert in anticipation of the next interruption. Always at ease. That's the idea. Zoning is a sure way to bring about more of this harmony. Because when you zone, you create a number of relatively peaceful and distraction-free areas. And in a variety of styles and sizes. So you give employees their pick of environments
– says Eliza Donek, Product Manager, Mikomax.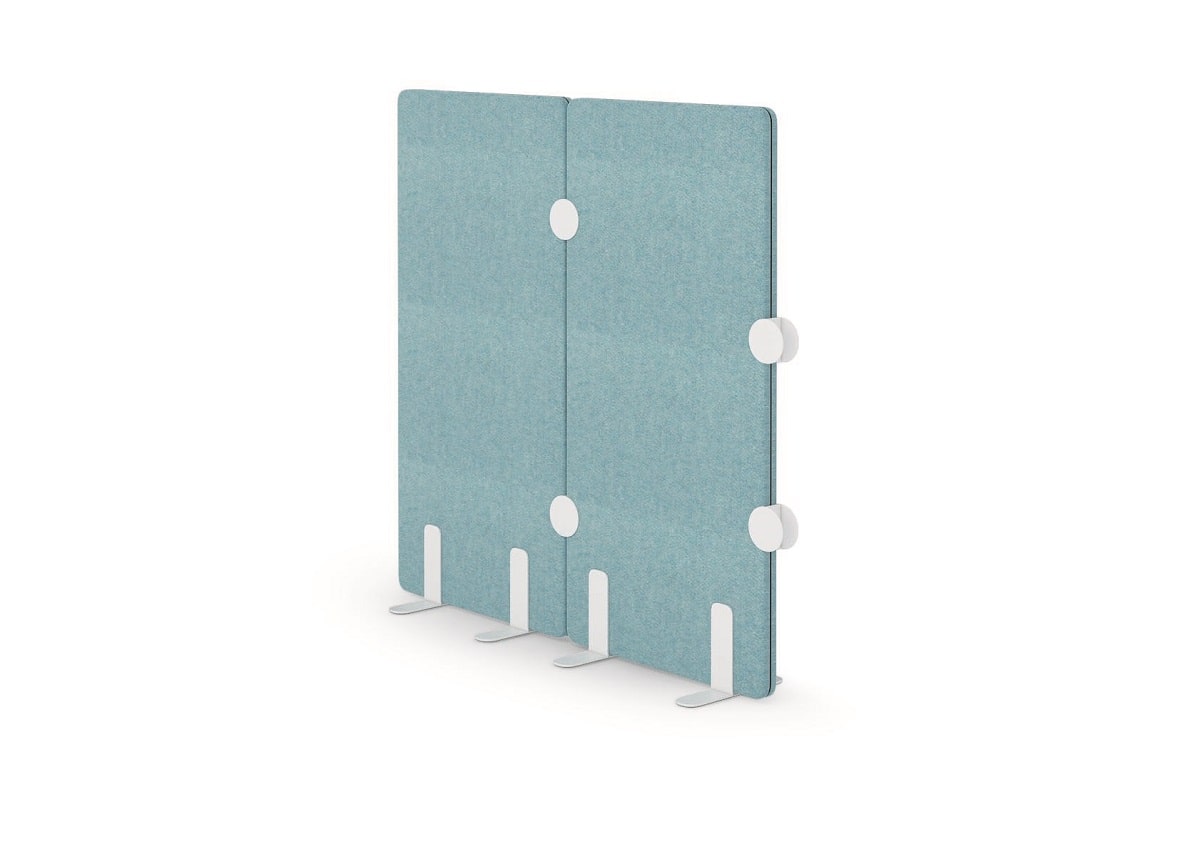 Trend #2: Height-adjustable desking
JLL's Workforce Preferences Barometer 2022 reveals that quality of life, health, and well-being have become the top priorities for office workers. To accommodate this shift, we suggest giving each employee one of the most essential ergonomic supports: a sit-stand desk like STAND UP R.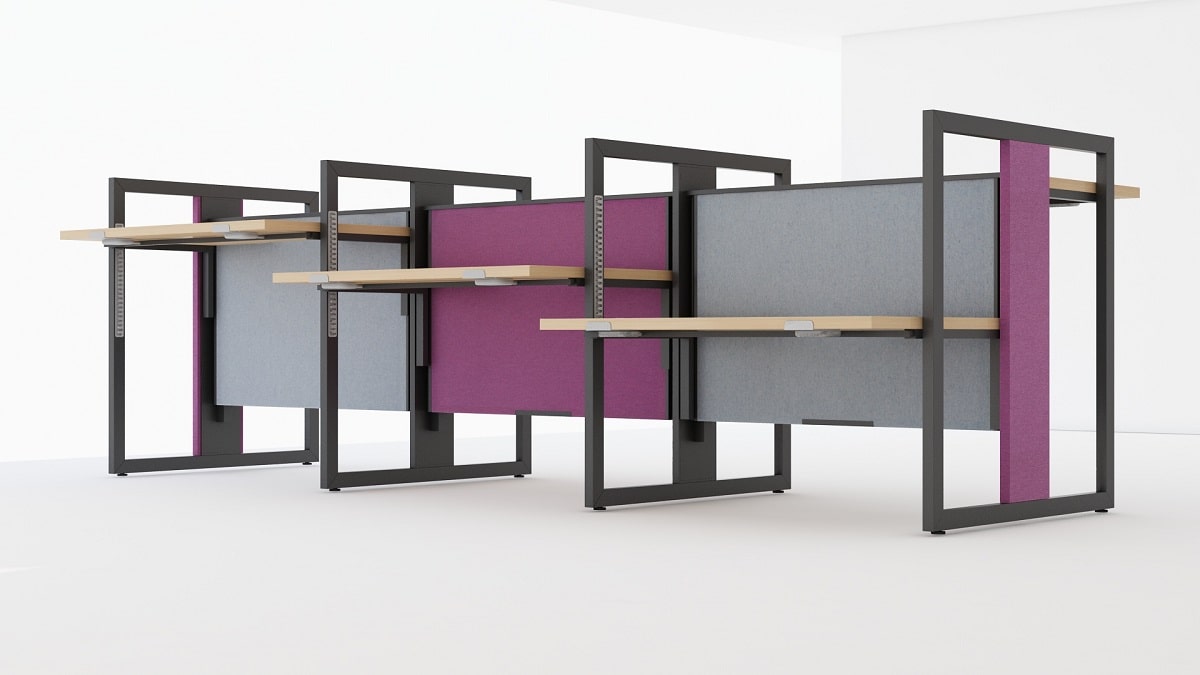 Adjustable height desks are one of the most important office trends for 2023 because they grant employees access to a world of proven benefits for their body, brain, and headspace. Our team is anticipating that modular sit-stand desk systems like STAND UP R will gain in popularity this year. They give your people that height adjustment function in the most seamless, most satisfying way
– offers Eliza Donek, Product Manager, Mikomax.
Sit-stand desks also give employees more autonomy in the office.
And autonomy is what we all enjoyed more of working from home (and don't want to lose).
By giving your team more autonomy, you make the office more desirable.
An adjustable height desk like STAND UP R works well because it allows the user to switch from a sitting to a standing posture in seconds, shifting gears between linear and lateral thought or private and collaborative work, thus enjoying more autonomy over their physical health and mental bandwidth.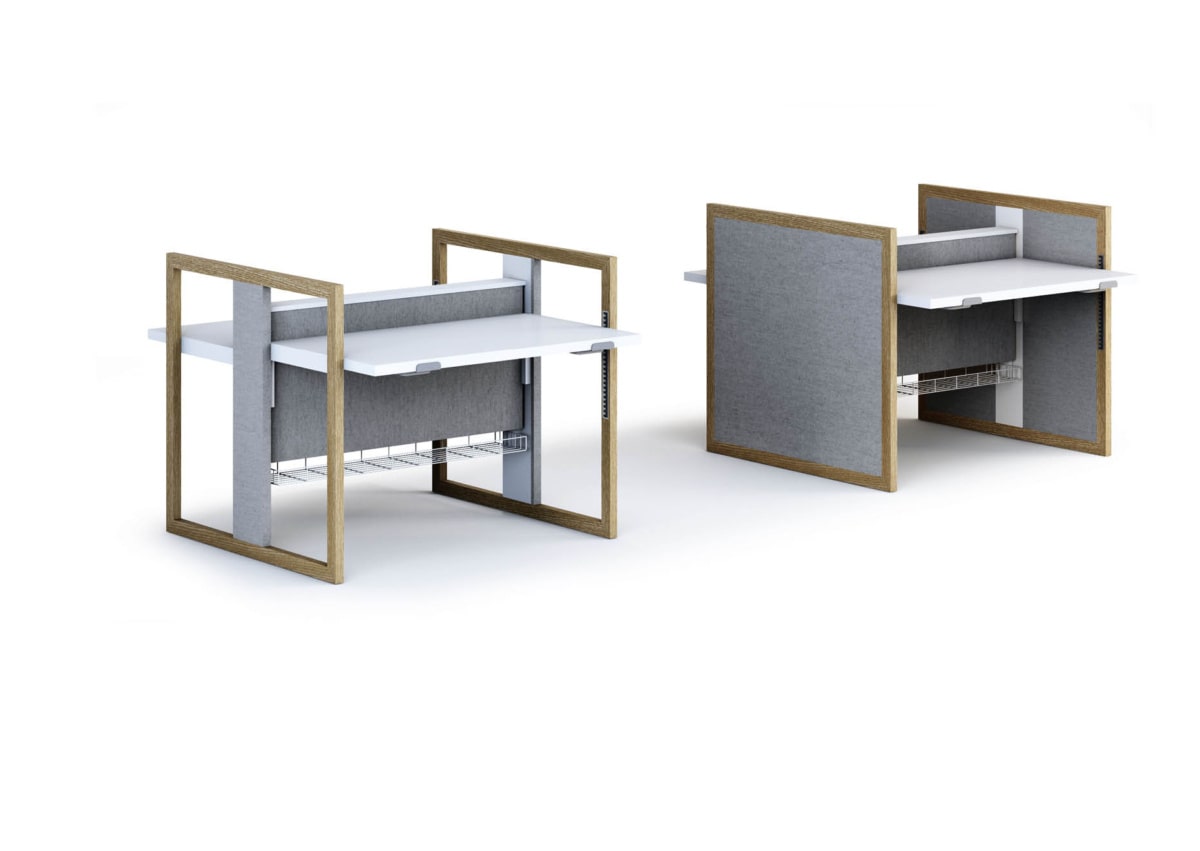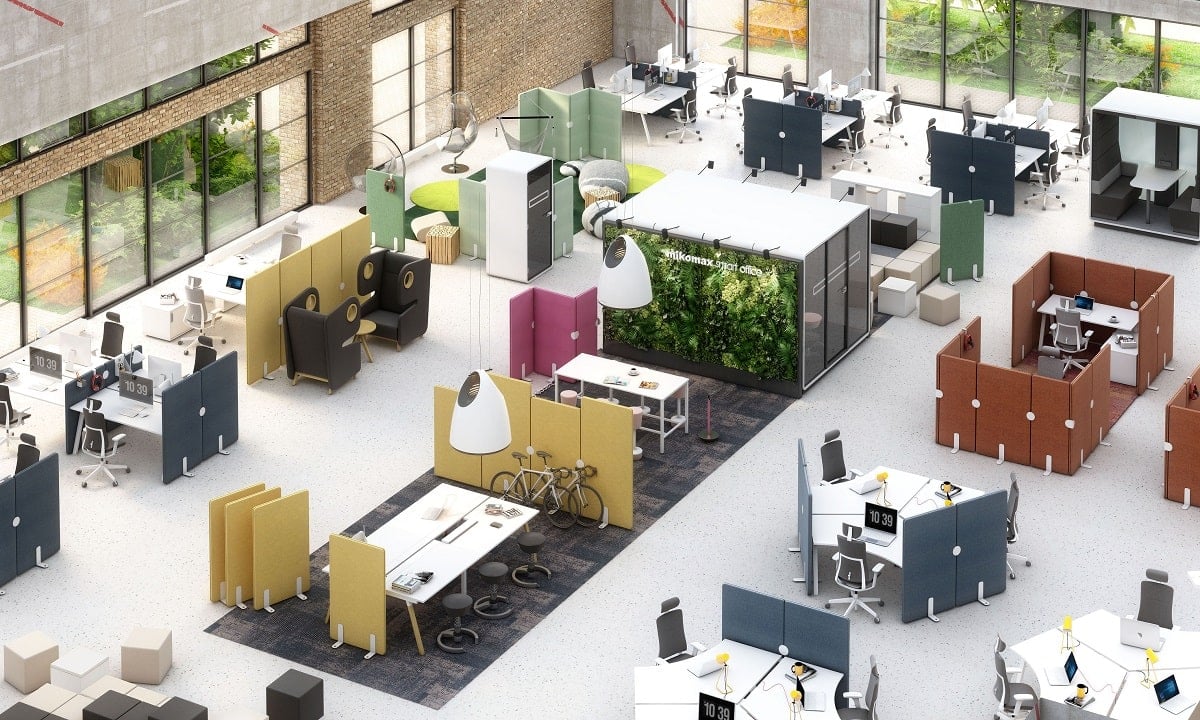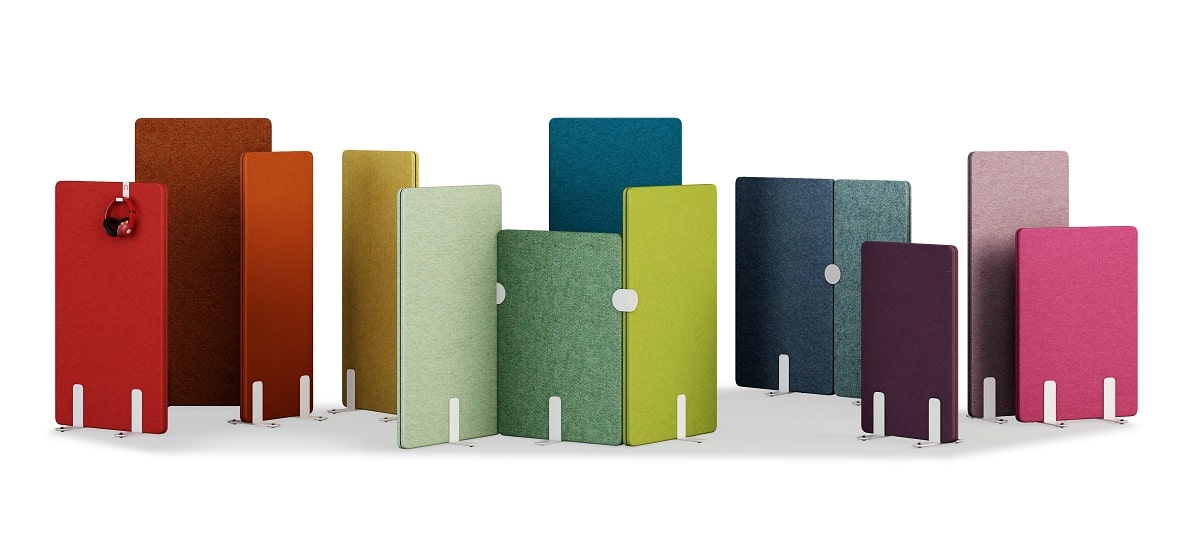 Make at least one of your breakout areas tech-free to offer employees a real refuge.
A tech-free breakout area is ideal. It will allow your teammates to unplug from the fuzzy digital plane and plug into soothing, simple, human-paced reality when a pause is needed. Such an analog space nourishes digital mindfulness, which is vital to mental health in our tech-driven times.
What do you think? Have you hopped on any of these trends yet?
Office trends in 2023 – frequently asked questions
What are the most important office trends in 2023?
Zoning, adjustable height desking, and breakout areas are three of the most important office trends in 2023.
How do I support the digital mindfulness of my team?
Give them tech-free, non-work breakout areas where they can unplug to recharge.
What do employees want from the office in 2023?
According to JLL's Workforce Preferences Barometer 2022, quality of life, health, and well-being have become the workforce's top priorities. Employees also want quiet workspaces for private working. 45% of them also deem "spaces geared toward relaxation" as critical to restoring their wellness (and maintaining consistent performance).