Do all offices need a conference room? Explore alternatives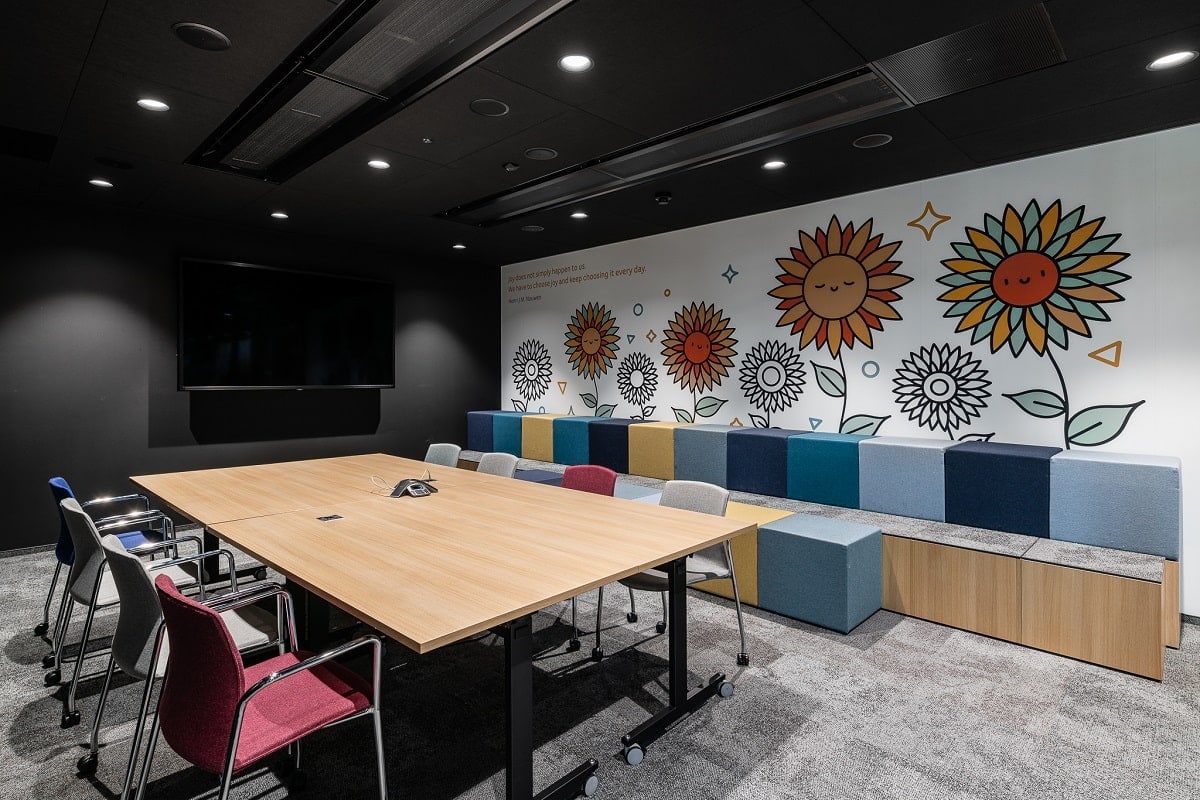 The traditional concept of the office is constantly being transformed by the rise of digitalisation and increasingly sophisticated communication technologies. The vision of a company where only one conference room is available, where contracts are negotiated, key clients are received and decisions of strategic importance to the organisation are made, seems to be increasingly outdated. The modern business reality requires flexibility and adaptation to new ways of working. The flexible hybrid model is gaining in importance, meetings with colleagues and contractors are moving to the online world and the duties performed by employees are often not limited to sitting at a desk. So in this reality, are conference rooms still essential in the office? Read the article and find out why companies should rely on different types of meeting space to suit the task at hand – brainstorming, talking to a client, presenting to a team or discussing a project. Explore alternatives for meeting rooms and optimal use of office space.
Do companies still need conference rooms?
The pandemic and evolution of where employees perform their duties has changed the approach to office space design. The question of the usefulness of the traditional conference room in today's companies, where many people work remotely and more and more meetings are held online, seems more topical than ever. In many organisations, they have been a symbol of key business decisions or important team meetings. Their suitability depends on the specific work of the office and the needs of the team. In some companies, especially those with a strong culture of face-to-face meetings, conference rooms can still serve a very important function. However, they will look a little different than before as their most important feature will be multifunctionality. Conversely, organisations that have introduced a hybrid working model, with employees doing a lot of video conferencing or phone calls, should look at alternative solutions to facilitate these tasks.
Changing the nature of company meetings
Do companies really still need conference rooms? This dilemma is affecting many organisations who are seeing a dynamic change in the nature of business meetings. Modern meetings are not just those planned, formal and lengthy conferences with large numbers of people. Nowadays, spontaneous, much shorter meetings, which usually take place in smaller groups, are just as important. In addition, developments in technology have made video conferencing an important tool for contacting business partners or employees who are outside the office. This has significantly reduced the demand for large meeting rooms.
According to the expert
Many business owners and office interior designers wonder whether it is currently worth investing in conference rooms, or whether they have become a relic of the past, disproportionate to current needs and trends in the labour market. In companies where there is already a separate large meeting room, it is worth dividing it into different zones using, for example,  Soniq mobile acoustic walls. The rollers installed in the stabilising feet and the ability to connect the dividers perpendicularly or in series, ensures that the space can be quickly transformed and adapted to current needs
– says Eliza Donek, Product Manager at Mikomax.
You can read more useful information about the mobile office partition system in the text: Divide and conquer – with the SONIQ modular office wall system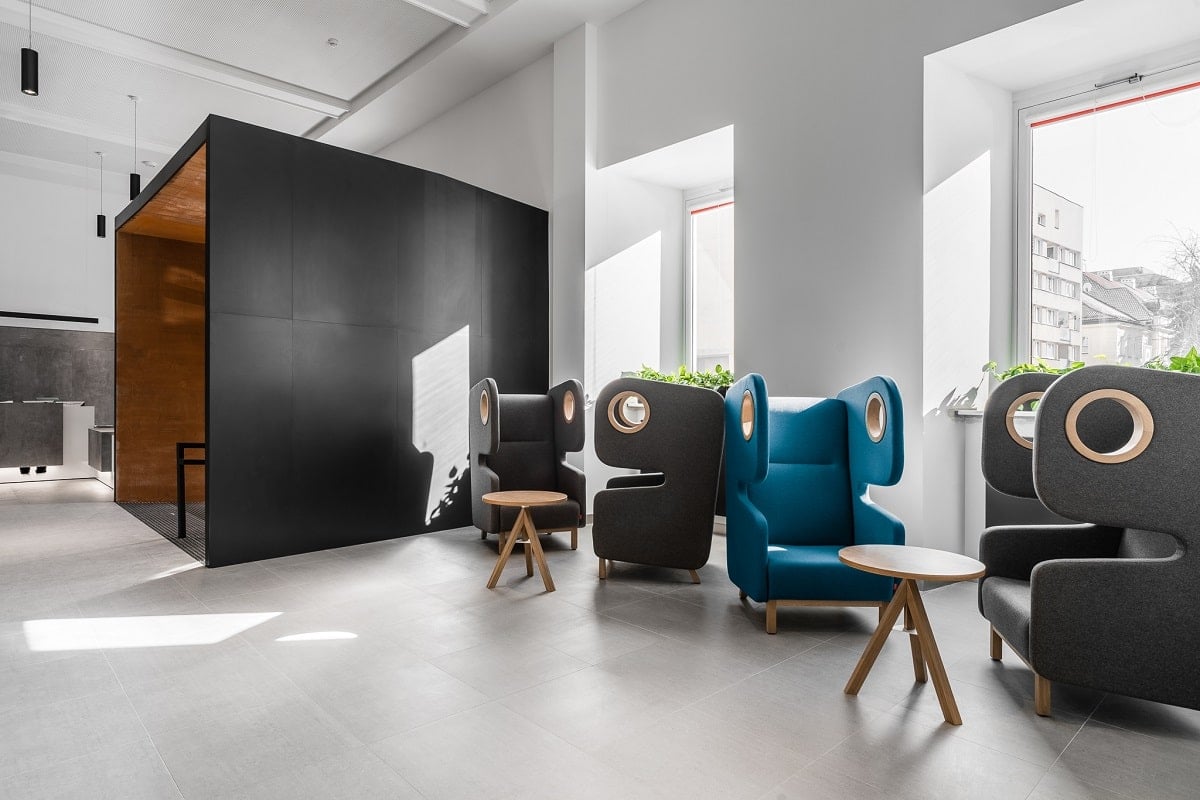 Mixed-use meeting rooms
We may find that the traditional meeting room is no longer as useful as it once was, but that does not mean we should abandon it altogether. Indeed, many managers are noticing the growing value of so-called mixed-use meeting rooms – versatile spaces that can be easily adapted to different needs and situations. Such rooms can be used as a venue for formal meetings with a large number of participants, but also as a space for short, informal meetings with a smaller group, a place for individual work or even for relaxing during a break.
Flexibility and the use of appropriate solutions that allow quick and easy reconfiguration are vital here. It is worth betting on ergonomic chairs and conference tables to provide a comfortable place for training, meetings or joint work. An interesting proposal is the conference table with the Balance electric system, which allows the body's position to change from sitting to standing. Versatility can be the key to optimising meeting room use in today's business reality.
Meetings of larger groups have moved to the online world
The outbreak of the COVID-19 pandemic accelerated the adoption of technologies enabling remote working and online meetings, changing both our daily habits and business strategies. With tools such as Zoom, Microsoft Teams and Google Meet, companies can conduct video conferences in a larger group without the need to physically gather all participants in one place. What's more, online meetings can be more effective by focusing on specific issues, rather than the logistics of getting participants in the room or other organisational issues. However, while technology enables communication at a distance, there are certain types of interaction and discussion that work better with real contact. Therefore, despite the growing popularity of online meetings, traditional meeting rooms will continue to exist – although their roles and functions may be evolving.
Optimising meeting space in the office
Optimising meeting space in the office is the key to creating an environment that makes employees eager to come to the company and perform tasks that require collaboration or conduct inspiring meetings. It's not just a matter of separating the right rooms from the open-plan space, but providing a space that suits the different needs of staff. In a modern office, several smaller zones will work better than one large conference room – each tailored to different tasks and types of interaction. Some may be designed for work that requires a high level of focus, away from the hustle and bustle, where workers are able to concentrate on their tasks without interruption. Other spaces will be dedicated to spontaneous meeting places – open and inviting interaction. These can be areas with comfortable soft seating furniture and a coffee table.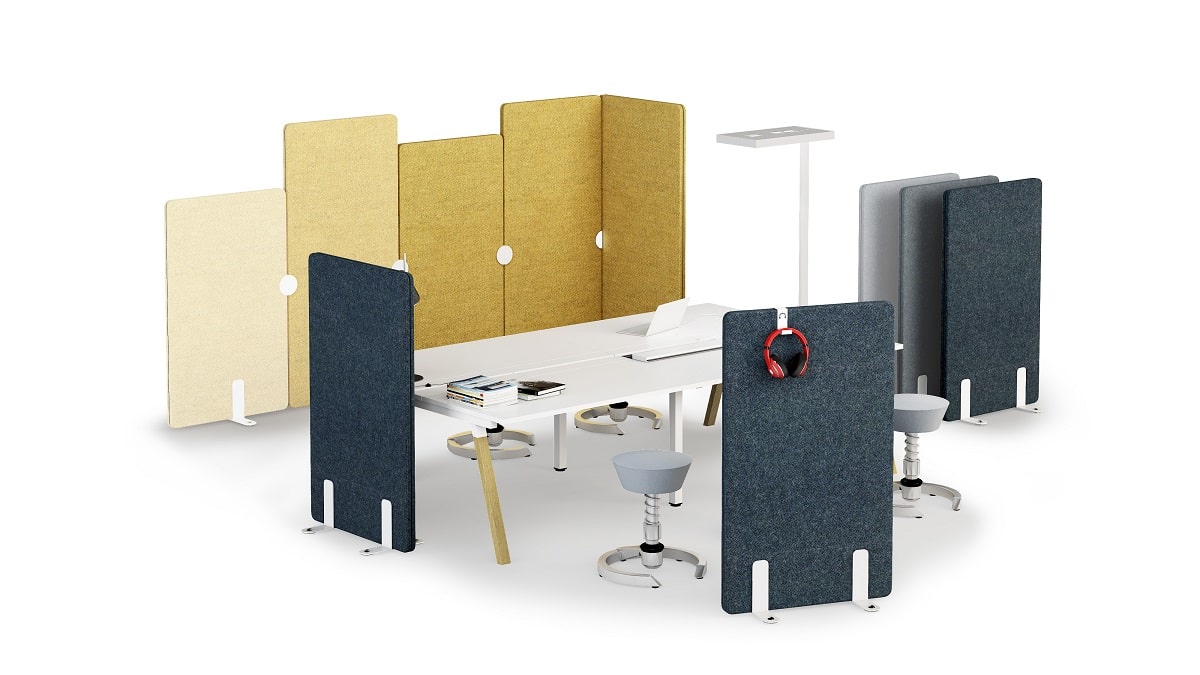 Zones for work requiring different levels of concentration
Optimising meeting space in the office is not only a question of better managing the space for group meetings, but also taking into account the individual needs of employees. It is becoming extremely important to provide zones for tasks that require different levels of focus. While it would seem that a properly designed conference room is the ideal place for conceptual work, it is worth noting that the number of them in an office is usually limited. Often more people want to use it than there are places available. In addition, meeting rooms isolate the employee from the rest of the team.
According to the expert
It can be a good idea to set aside areas where employees can focus on tasks that require intensive concentration. In such spaces, the conditions should be conducive to prolonged concentration – for example, through the use of ergonomic chairs, lighting that can be adjusted as required or design that does not distract. Hushoffice acoustic booths will work well for this purpose
– says Eliza Donek, Product Manager at Mikomax.
Another solution for work that does not require quiet, only peace, is installing Stand Up R manual height-adjustable desks side by side. Lowered ones create a place to work individually, while several raised up and placed side by side provide a large work surface  for project discussions and casual communication.
Places for spontaneous meetings and social interaction
The modern office is no longer just a workplace – it is a space for exchanging ideas and building relationships. This is why spaces for spontaneous social interaction need to be separated from open space (e.g. using free-standing Tree partitions). It is worth noting that it is over coffee, in the corridor or in a set chillout area that new ideas are born, relationships are forged or solutions to problems are created. The exchange of ideas and insights in an informal atmosphere can inspire and give impetus to action. Therefore, in addition to having a conference room, it is worth carving out small relaxation areas with comfortable furniture away from the office space. Packman soft armchairs and sofas, or pouffes or hammocks will encourage employees to relax and, in addition, foster improved team communication, which has a direct impact on work efficiency.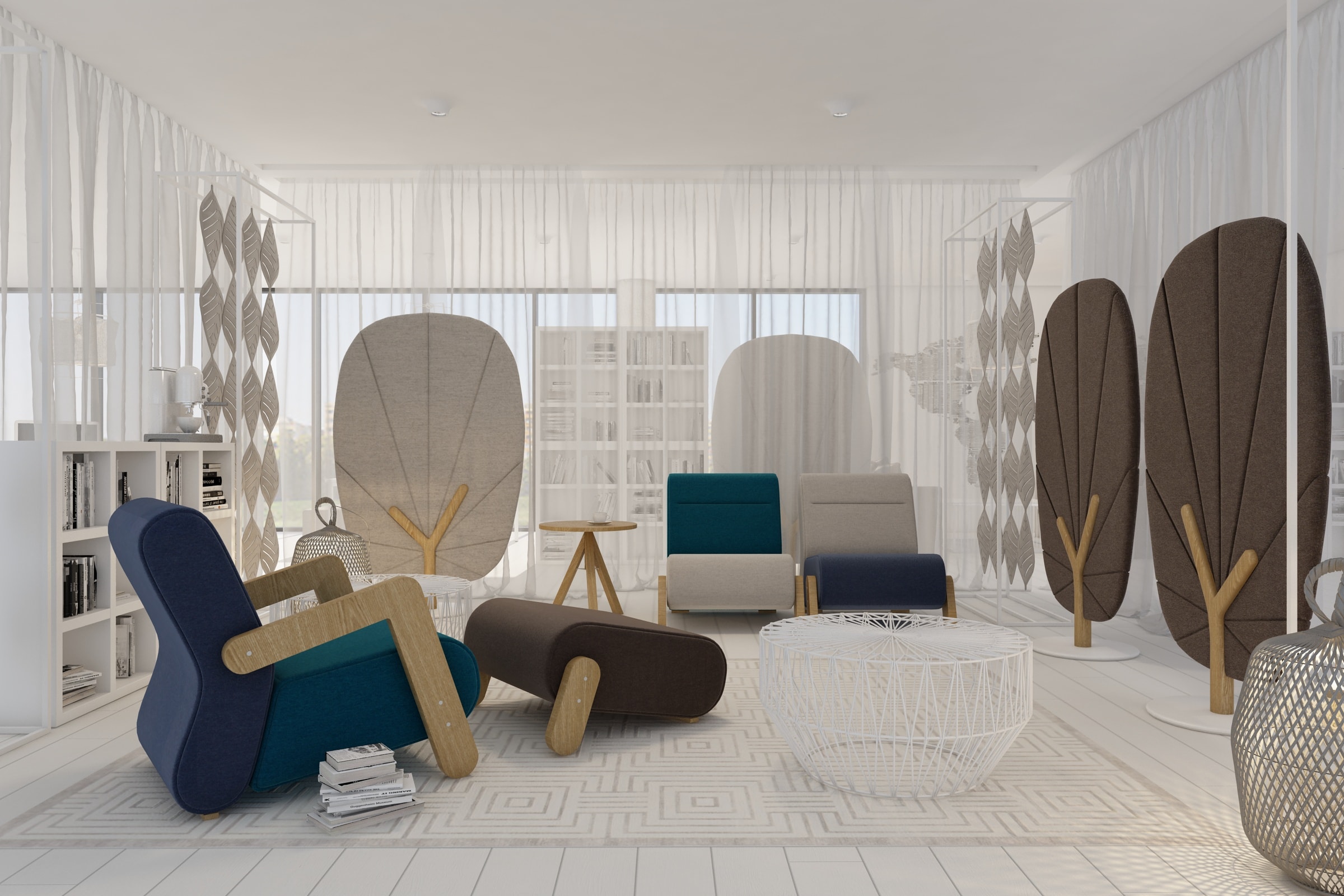 Hybrid offices – plan spaces for physical and online meetings
After the pandemic, working in a flexible hybrid model is gaining popularity as it allows the benefits of remote and on-site work to be combined. This form, however, requires a new approach to office space planning, and especially in the context of holding meetings. In hybrid offices, it is essential to thoughtfully design spaces that encourage face-to-face and online interactions.
Online meeting venues should be equipped with the necessary equipment and technology to enable conferences or presentations to be conducted efficiently from a distance. This requires not only the right network and hardware infrastructure, but also attention to acoustics and lighting, which are crucial to the quality of the ongoing video calls.
Physical meeting places should offer a comfortable environment for all participants. It is important to have easy access to appropriate spaces and tools to support communication, such as whiteboards, flip charts or presentation screens.
Hybrid offices therefore require flexibility and adaptation to the changing needs of teams. When well designed, they can become not just a place to work, but also a space that fosters creativity, innovation and effective communication, whatever form the meetings take.