Divide and conquer with the SONIQ modular partition system
SONIQ delineates space without eliminating the open office's open feel.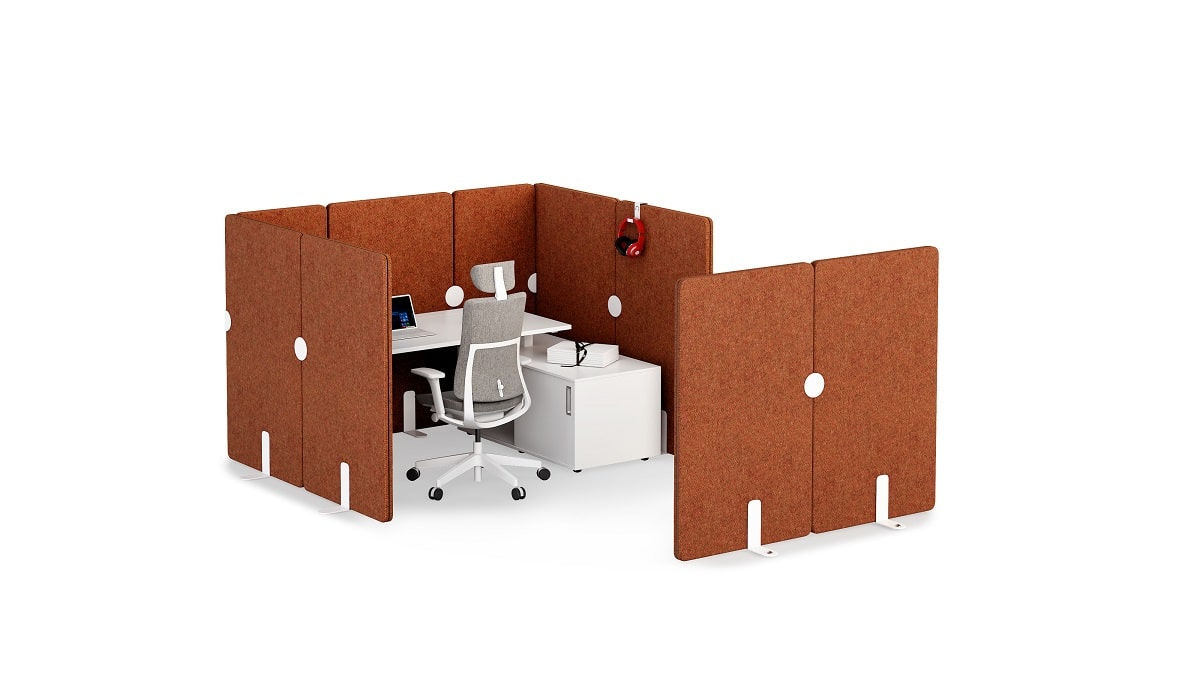 SONIQ is a solid, freestanding space divider for agile teams who need flexible partitioning. It delineates space without eliminating the open office's open feel. A big hit for its beautiful tinker-ability, with intuitive connectors that let you create any arrangement you can think of.
SONIQ. An efficient approach to office zoning in a hybrid, changeable world.
With SONIQ on your floor, you'll be able to fashion the next zone as soon as it's needed. The space dividers are seriously easy to detach from one another and roll around the office. So opening a zone up to more energy from the floor is a mere matter of removing a few panels and/or moving them elsewhere.
Delimit space without limit. No bulk, cost, or worry of demo and reno.
The mobile partition offers two kinds of connectors: a parallel connector to link panels side-by-side and a 90° angle connector to build corners. So you can construct the very partition system you need, down to its exact shape and dimensions.
SONIQ is user-friendly. Just couple panels together, one by one, and create the modular partition wall system desired, whether that be a flexible desk partition, or paneling around the staff breakout area, or a makeshift cubicle workstation. When it's time to adjust, decouple your SONIQs and rebuild. The product is never obsolete
– says Eliza Donek, Product Manager, Mikomax.