An employee-friendly office space means what kind of space? How to create the perfect workplace.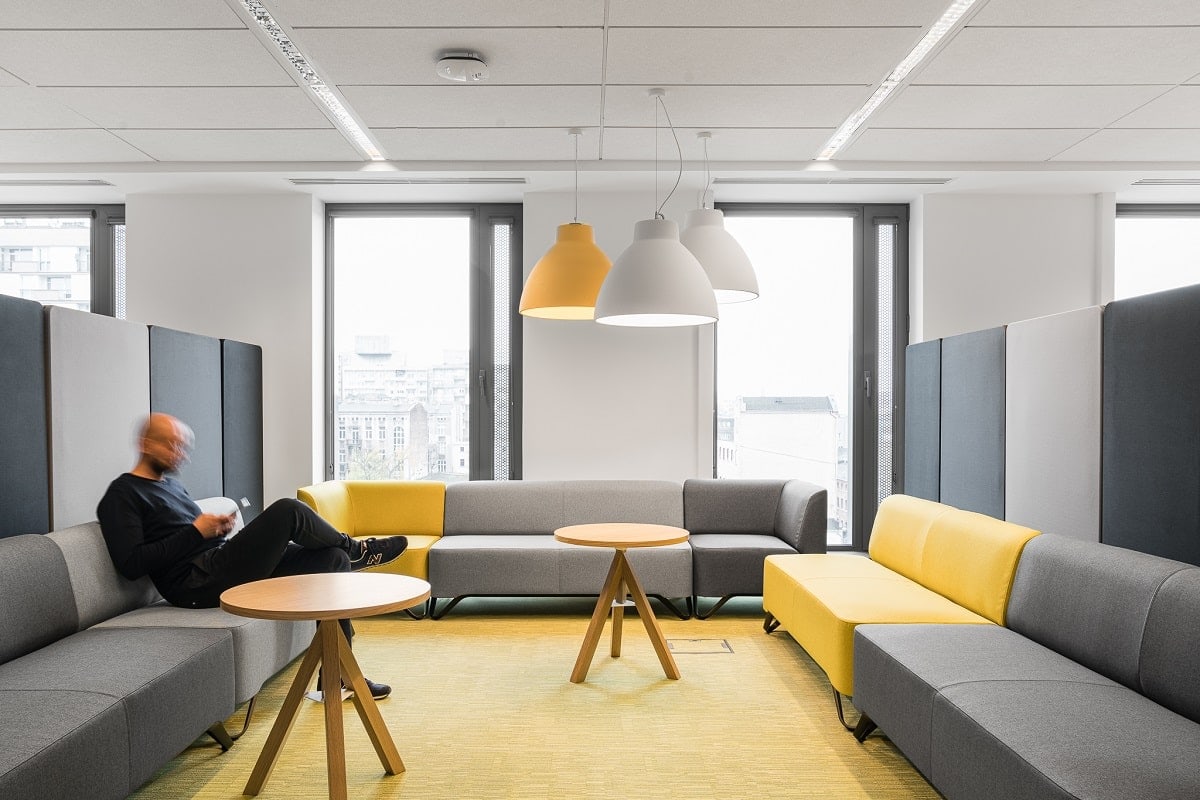 In the times of dynamic changes in the world of work, when more and more organisations are moving towards a hybrid or fully-remote working model, the question of how to properly furnish the office space takes on new importance. Business offices are no longer just a place where employees come to do their jobs. They are the surroundings that can inspire, motivate and contribute to building relationships in teams. A properly designed office becomes an incentive that attracts talent, increases efficiency and promotes the culture of the organisation. Understanding how interior design affects staff efficiency, creativity and overall well-being is key to creating a functional and inspiring space. Read this article and find out how to arrange your office to make it employee-friendly.
Why is good office space design so important in the post-pandemic era?
An office space is not only a place where people spend a significant amount of their time, but also an environment that directly affects their efficiency, creativity and overall well-being. It has to meet the new challenges and expectations of workers from different generations in the post-Covid-19 era. At a time when remote working is becoming the norm, the office should offer more than just a place to work. Thoughtful and flexible solutions can attract employees back to the office by offering them a safe, healthy and inspiring environment.
However, this requires understanding new staff needs and responding to them through innovative design solutions. It is worth noting that office interior design has a significant impact on the stress levels, job satisfaction and commitment of the professionals employed. Elements such as natural light, plants, appropriate acoustics, ergonomic furniture or access to relaxation spaces can significantly improve employee well-being. All this, combined with good looks and functionality, creates an office space that is not only suitable for the post-pandemic era, but also adaptable for the future.
What our expert says
The environment in which employees do their work has a major impact on their performance. Working under pressure or in an environment that does not provide privacy makes it difficult to realise their full potential. A well-designed office makes people feel relaxed, excited about new challenges and always eager to turn up. In the times of hybrid work, creating spaces that are attractive and employee-friendly is an important part of maintaining high levels of efficiency and loyalty among professionals
– explains adds Eliza Donek, Product Manager at Mikomax.
Workplace in line with the human-centric workplace concept
The concept of creating an employee-friendly office space (human-centric workplace), focuses on designing an environment that not only takes the functional needs associated with the task at hand into account, but prioritises the well-being of people.
The concept reflects genuine concern and empathy for the needs of employees. By involving them in the design process, personalised and innovative solutions can be created to meet the challenges of everyday work.
Employees emphasise the role the office environment plays in achieving success in business, while also highlighting the importance of humanising workplaces.
An office space that is employee-friendly is intended not only to increase the efficiency of the tasks performed, but above all to improve how well people can function in the company over the eight-hour working day.
Featured article: What kind of offices do employees dream of?
Features of an employee-friendly office space
The appearance of an office is key, while insufficient flexibility and functionality can deter interest from new talent in the market. Therefore, in order to attract and retain the best employees, businesses should ensure that the space is properly managed. That said, what factors do you need to consider when you plan your office in line with the human-centric workplace concept so that you can beat the competition?
Access of natural light
It is a major concern that employees have enough natural light coming into the office. The right workstation layout can significantly improve mood, concentration and even sleep quality. Designers should aim to maximise exposure to natural light, while providing blinds or shades to control its intensity and reduce glare on computer screens.
However, ensuring enough natural light in the office is not always possible. In such cases, the artificial lighting must be appropriately chosen to mimic the daylight spectrum. It is worth ensuring that it is tailored to the specific tasks performed by employees, namely, desks should be fitted with table lamps that provide bright, concentrated light, while communal areas can benefit from more diffused lighting.