Is the shift from workspace to lifespace the future for companies?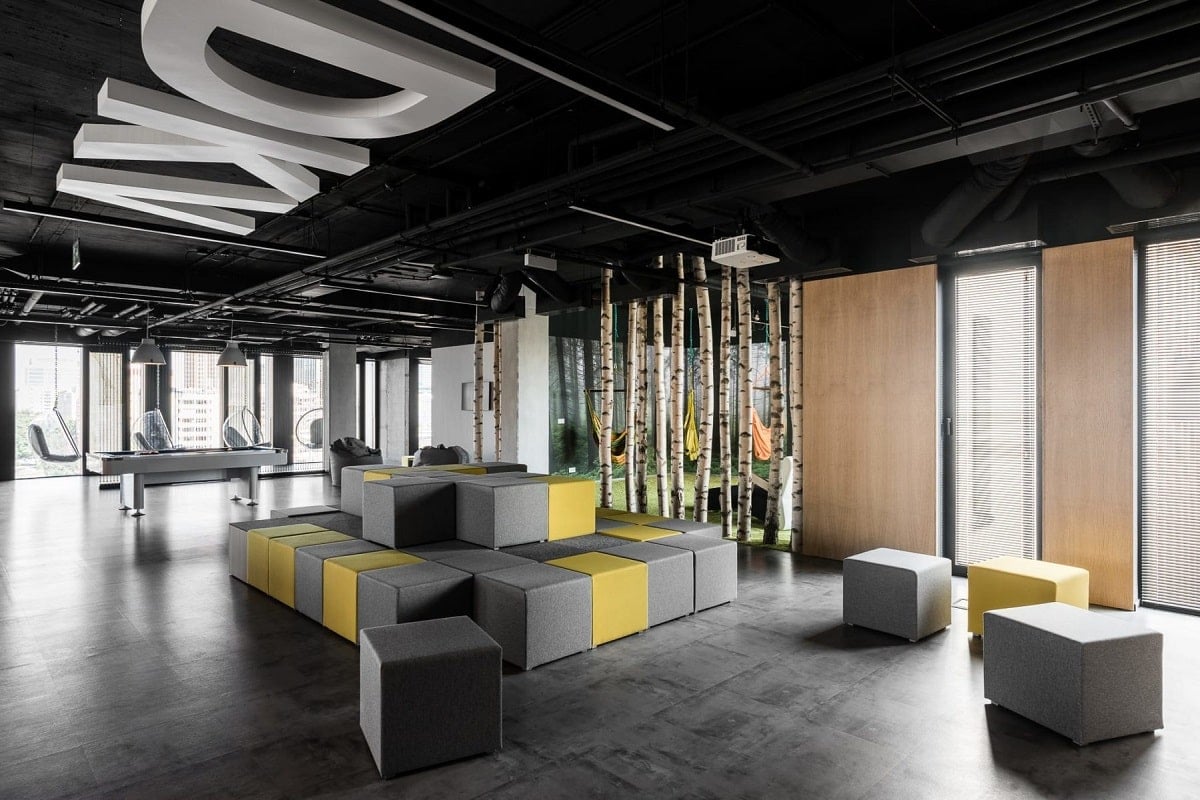 Can you imagine an office where work is harmoniously combined with private life? A place that caters to both our professional and personal needs, creating an environment that fosters growth, creativity and mental well-being. This is a reality that is becoming more and more common in the labour market. Today, the office is part of the organisation's identity and an important asset in attracting and retaining the best talent in the market. The availability of hybrid working, co-working centres or hot desks increases the attractiveness of the organisation. There is a shift in the concept of the traditional workplace and away from the model of sitting for eight hours exclusively at one's desk. Instead, spaces are being created that combine the professional and private spheres, where employees are happy to carry out their daily duties, but also simply enjoy being there.
How the office is arranged – part of a strategy to attract the best talent
Gone are the days when the office was seen solely as a place where people came to perform their duties and its arrangement was considered a secondary element. Today, office space design is an important element in the process of building an effective employer brand. For many candidates, the look and design of the workplace is important for recruitment.
According to the expert
Employers are increasingly realising that it is impossible to maintain efficiency at the highest level in a static position, so it is important to provide multipurpose areas and control noise. Companies are recognising that modern office spaces cannot be filled with just workstations, even if they come with height-adjustable desks. They should be spaces that can inspire, motivate and improve staff satisfaction
– says Eliza Donek, Product Manager at Mikomax.
The space reflects the culture and values of the organisation and influences the perception of the company by both current and potential employees. A modern office design that takes into account the needs of different people, such as collaborative spaces, quiet areas for concentration or relaxation zones, shows that the company values and respects people and cares about their well-being, in line with the concept of well-being.
A lifespace office… what kind of workplace is it?
The life space office is not just another interior design fad – it is a new space management philosophy that involves harmonious diversity. Rather than separating work from other activities, this concept brings these spheres together and enables a smooth transition between them. A life space office is defined not only by physical elements such as open spaces, relaxation areas or areas for teamwork, but above all by an atmosphere that fosters creativity, development and a sense of belonging.
Designing a life space office is as much a matter of arranging the space as it is of understanding that work is not only about duties and tasks, but also about passions, inspiration and the opportunity for self-fulfillment. In companies that have opted for this interior design concept, people can work in shared zones where exchanging ideas and co-creating projects are comfortable, but also use spaces designed for relaxation, games or studying. In this way, the life space office becomes a place where the employee not only performs his or her tasks, but also lives – participating in various activities, relaxing and even developing their passions.
Why consider swapping workspace for lifespace?
With the constant changes in the labour market, the increasing emphasis on work-life balance and the growing role of creativity and innovation, the switch from workspace to life space is even becoming a necessity. This approach has the potential to bring long-term benefits to companies, such as maintaining an engaged, satisfied workforce and a competitive edge in a rapidly changing labour market.
The life space concept focuses on flexibility, which allows the office space to continually adapt to the changing needs of employees. This gives you the freedom to modify the configuration of the furniture to meet both your individual needs and the requirements of your team. Furthermore, it emphasises the importance of work-life balance, offering spaces that promote both focus and relaxation.