What is it like to work at STAND UP R?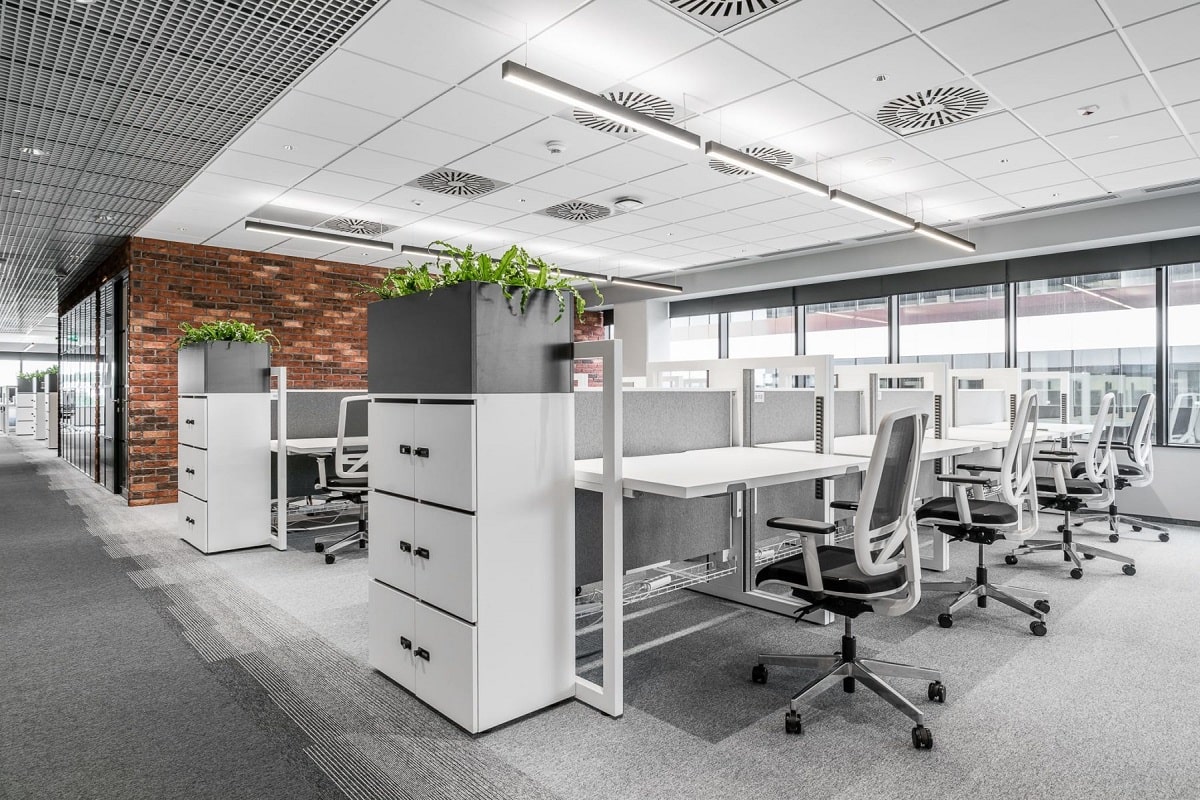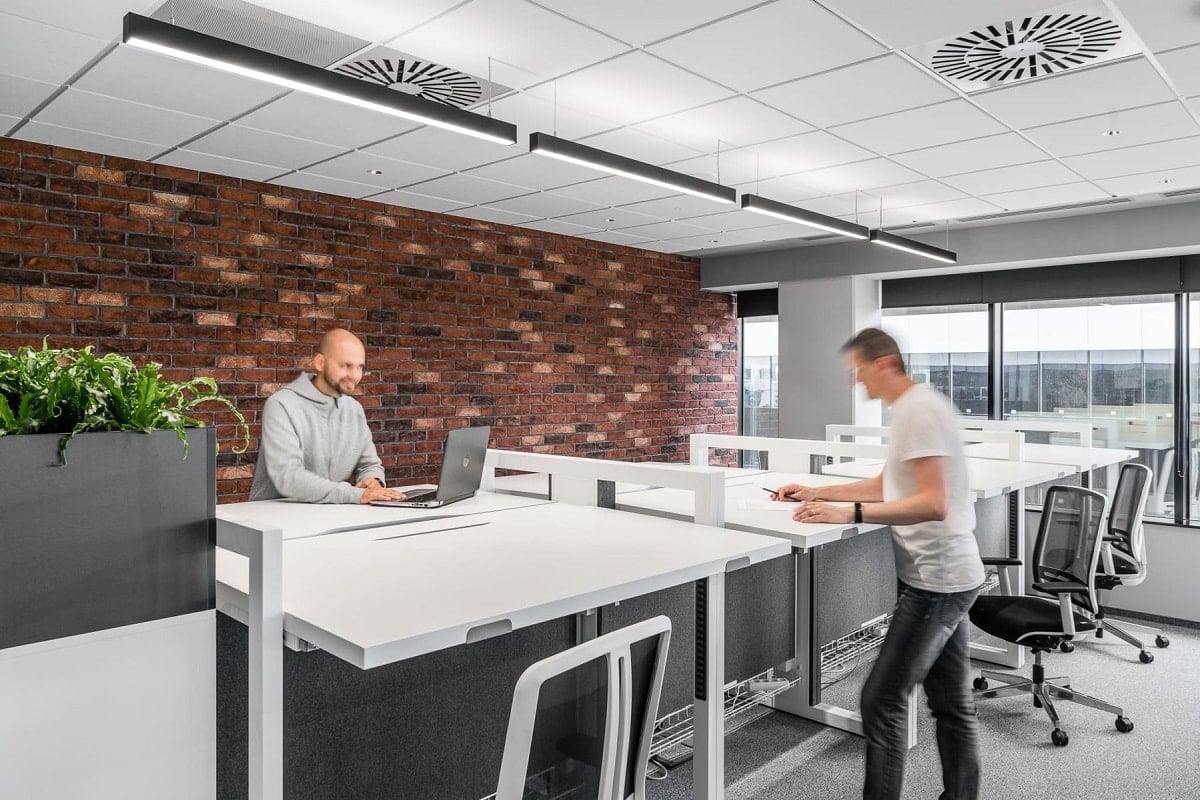 STAND UP R

's special appeal is its versatility.
STAND UP R is a delight to use. It's a beautiful desk. Its minimal build finishes any hybrid working space without unnecessary weight or clutter. Its height adjustment is smooth. Just a pull of the lever on the desk's underside and a gentle push either up or down until you hit the height that feels right
– lends Eliza Donek, Product Manager, Mikomax.
It's a flexible benching solution that goes from sit to stand with stunning fluidity. Its quick, intuitive height adjustment allows you to change positions at ease, alternating between independent work and teamwork freely. It's a desk for agile organizations, always poised for whatever's next.
The desk gives you a pleasant degree of privacy.
Set at its lowest height, the sit-to-stand desk sweetly cocoons you.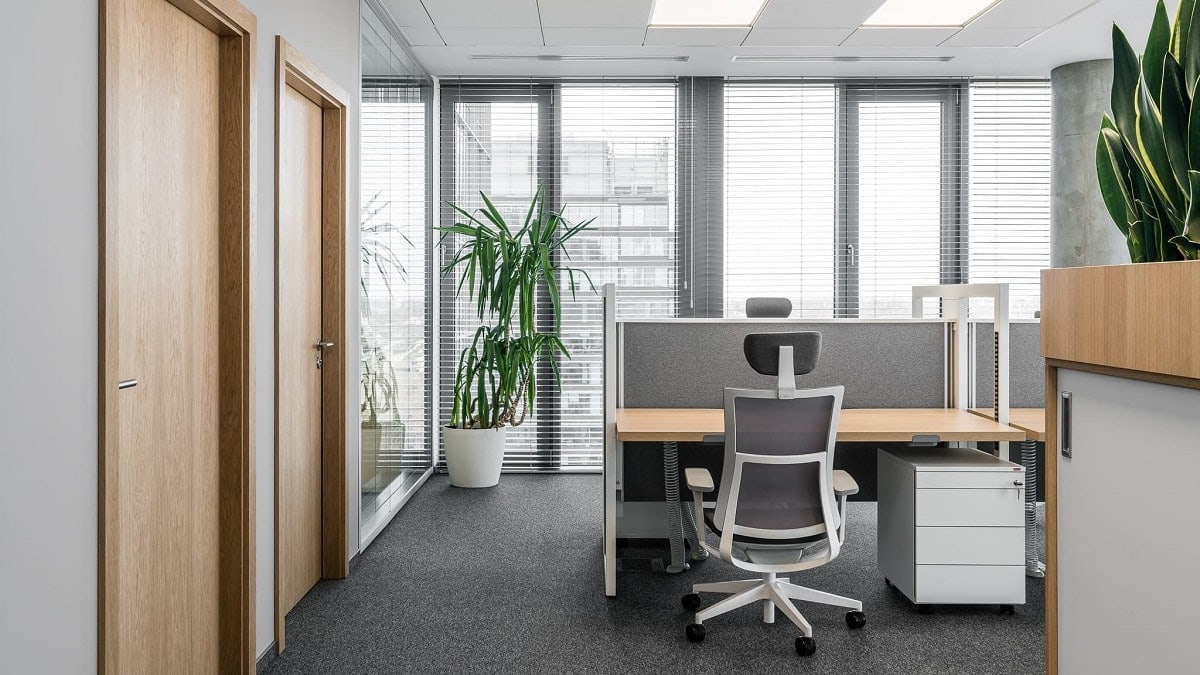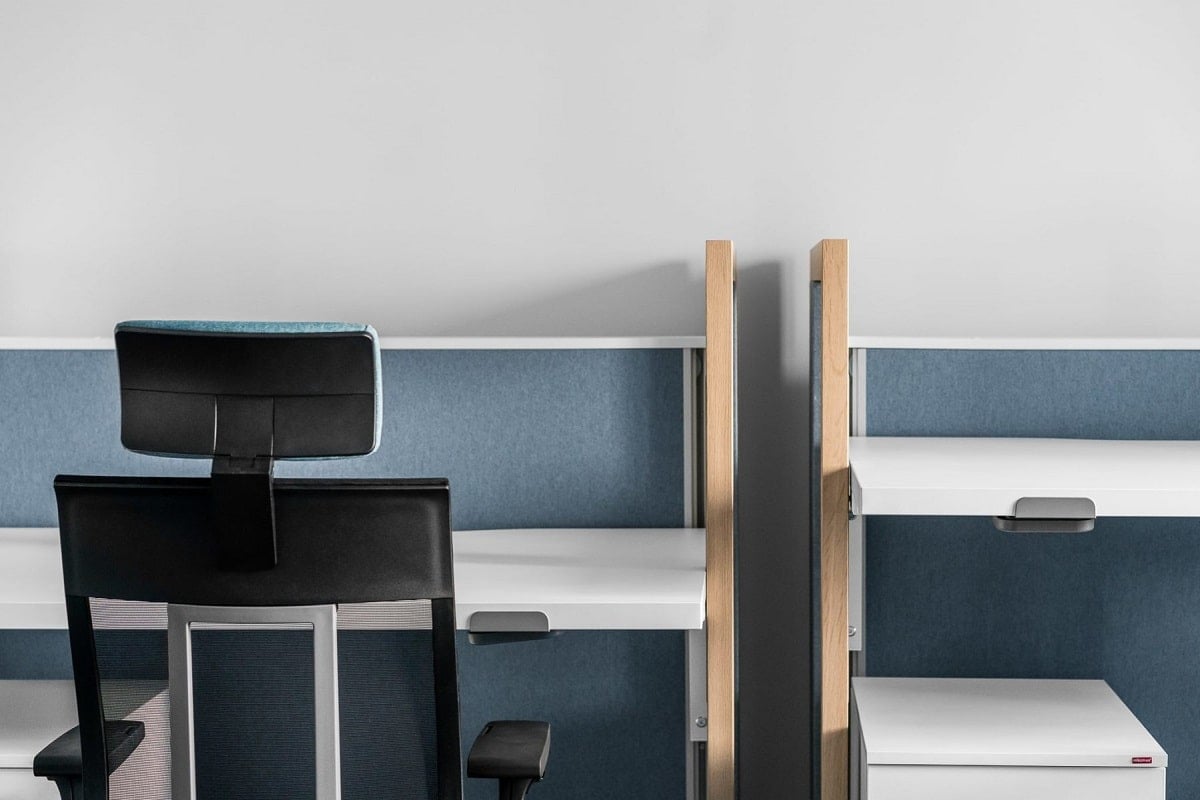 fEcZUAGmWMk