Space-within-a-space done flexibly with Soniq portable office walls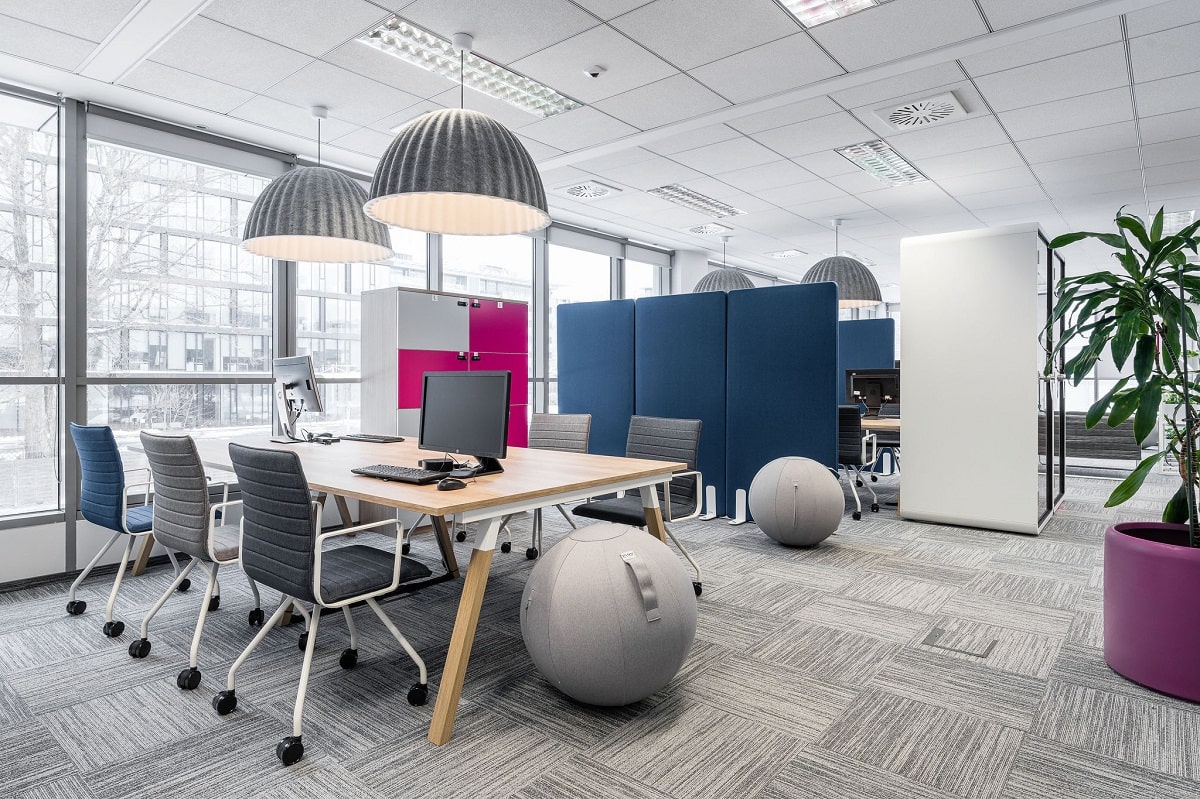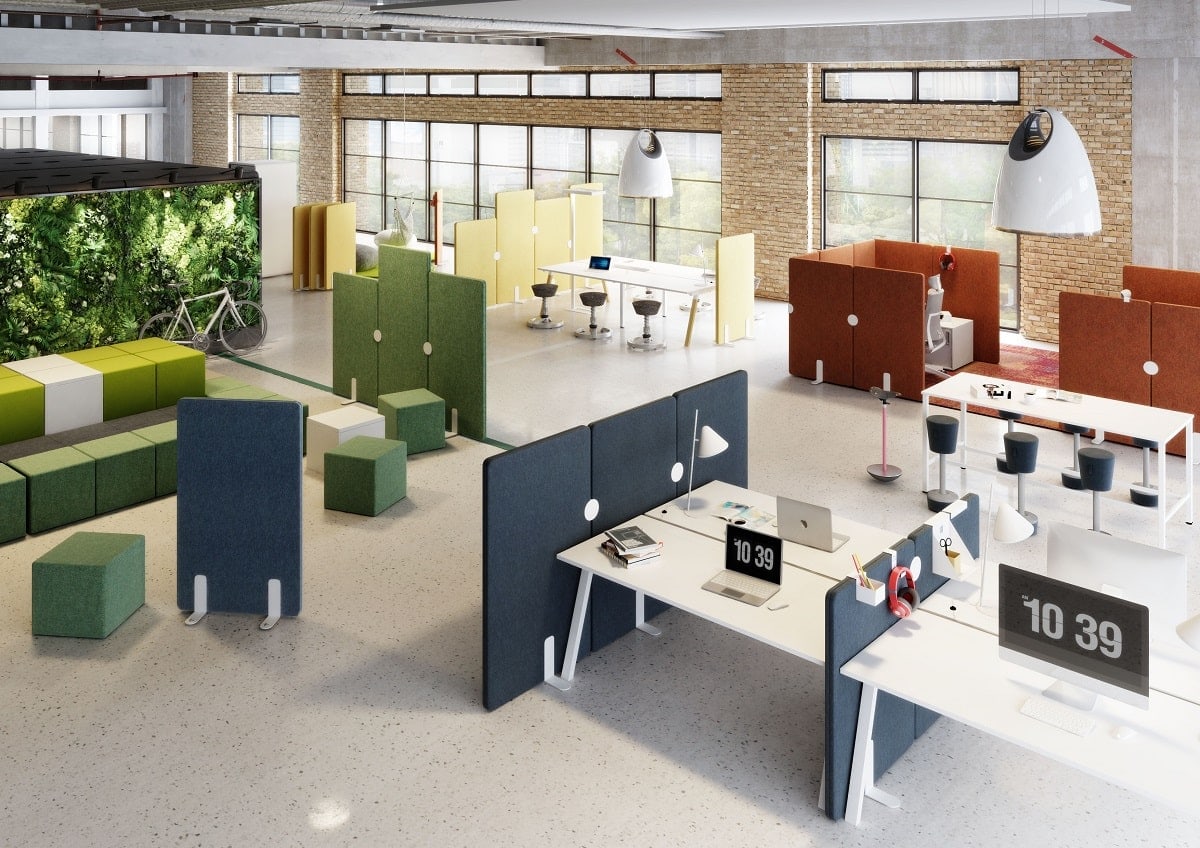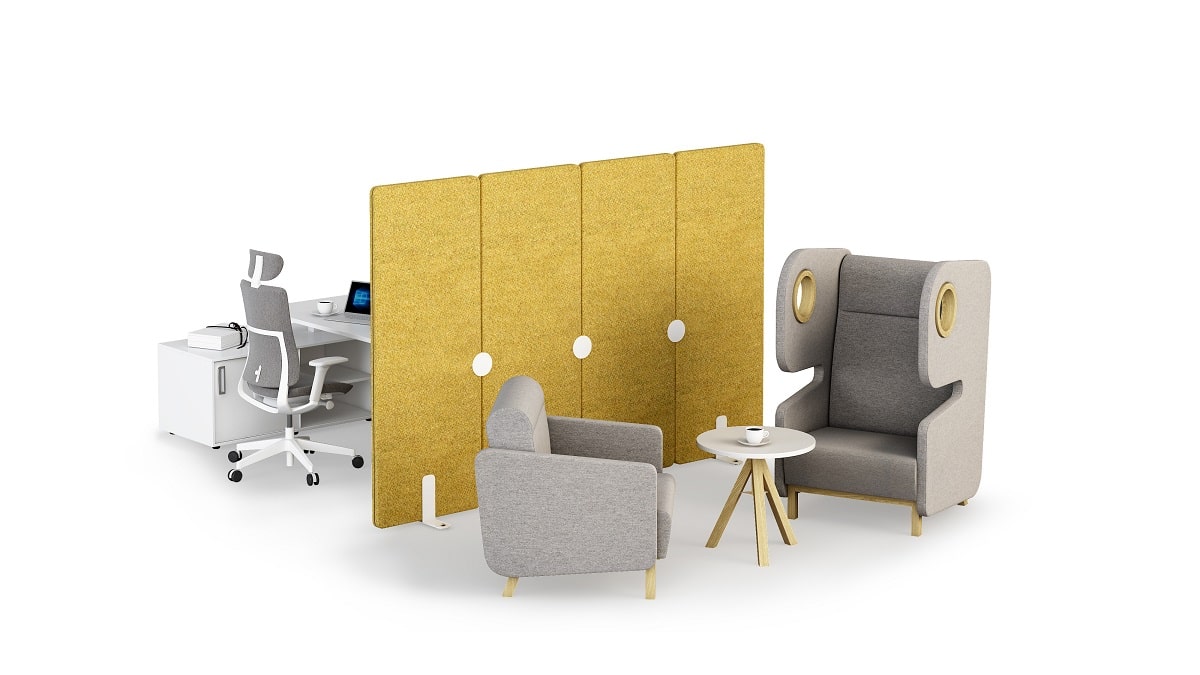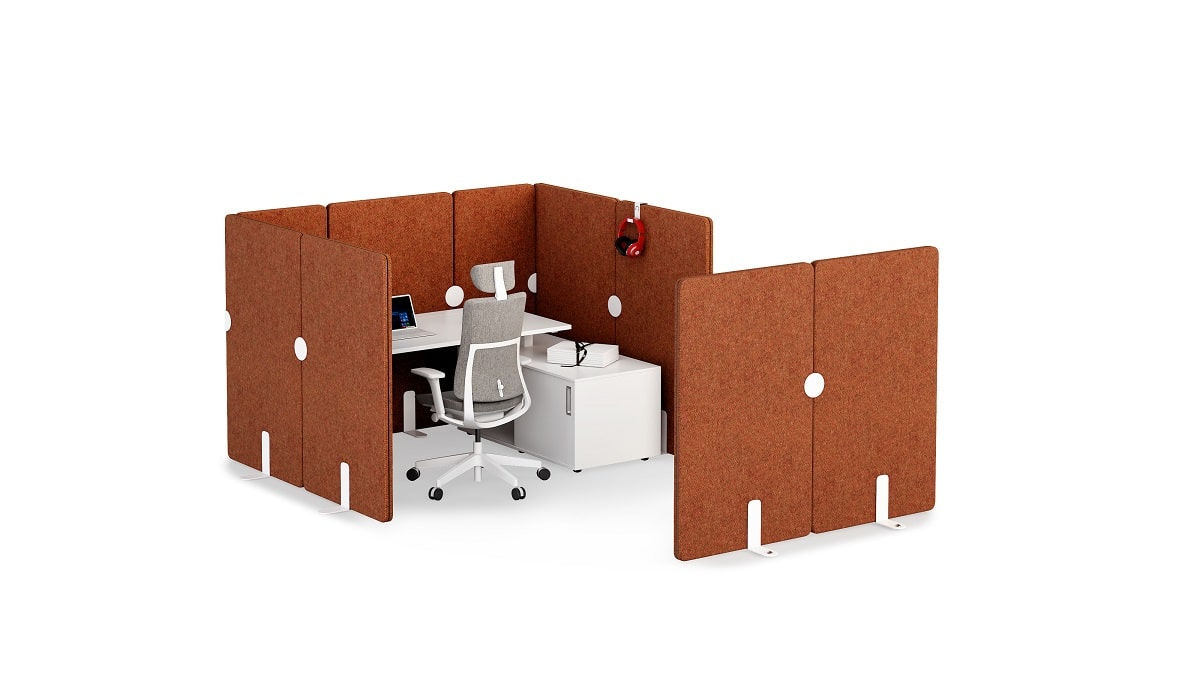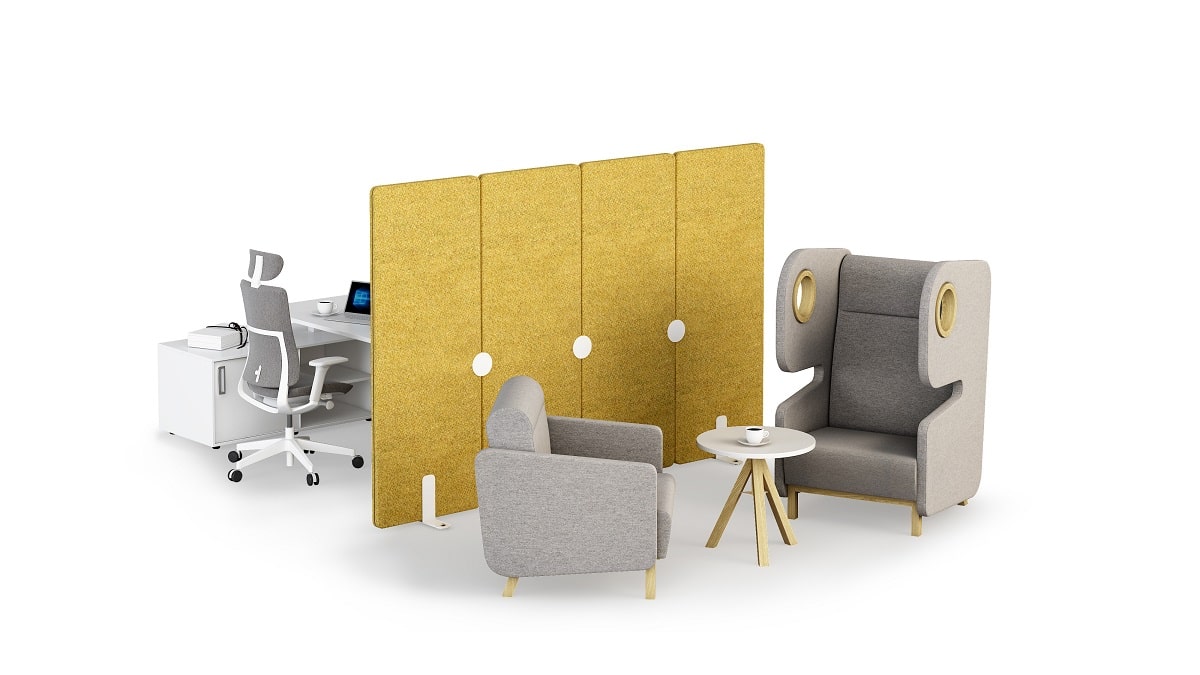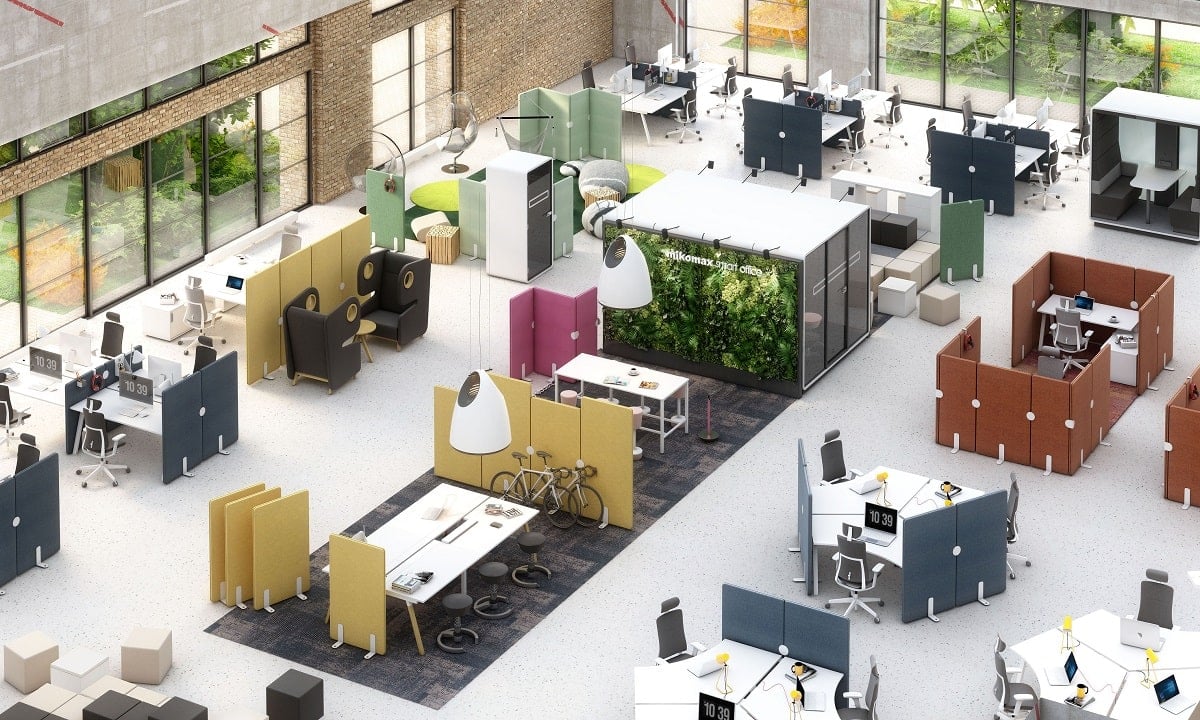 This furniture setting allows peers to work together spontaneously. Its swivel stools offer motion and a feeling of freedom, good for laid-back discussion. SONIQ dividers were added to enhance the space's atmosphere, offering a touch of acoustic and visual isolation.
The best part: each of these 8 subspaces is part of the same office floor.
Yessiree. SONIQ makes you the master of your office's layout, letting you tweak it, keeping it suitable per changing needs. The partition system is available in many colors, so you can differentiate zones by hue, too. It's the right spatial solution for a variable work world.
Designing the workplace with portable office walls – summary
Bench workstation: Implement SONIQ between benching desk clusters to create individual workstations with privacy, shielding employees from distractions on either side of them
Playful breakout area: Flank any open space in the office with a couple of multi-partition SONIQ walls to engender collaboration
Work hideaway: Construct a cubicle out of SONIQ partitions for a secluded workspace with acoustic isolation
Meeting area: Set up one or two multi-SONIQ divider walls on either end of a meeting area to make the space more intimate
Divide space: SONIQ can also be used to divide one space into two
Workplace design with portable office walls – frequently asked questions
How tall are SONIQ office partitions?
SONIQ is available in four different heights, ranging from 110cm to 180cm. Check them all out here.
How do I implement the space within a space concept in my office?
One of the best ways to create multiple spaces within your workplace is with a flexible partition system like SONIQ. SONIQ is mobile and modular, making it easy to create new spatial solutions and adapt them to evolving needs.
How many different kinds of spaces does my office need?
Every workplace should have meeting spaces, conversation spaces, private working spaces, collaborative working spaces, and breakout spaces.