The SONIQ office divider gives you 3 foundational benefits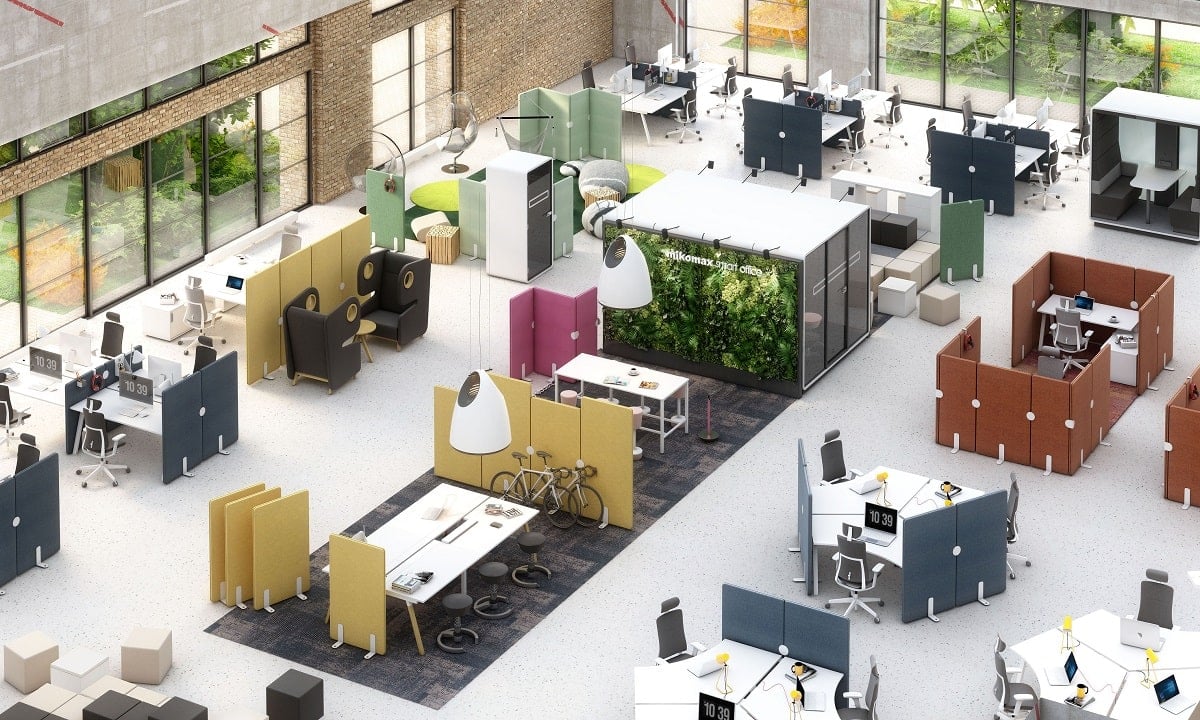 Our SONIQ partition system is a triple threat. It future-proofs your workplace's privacy. It improves wayfinding through color. And it creates a variety of soundscapes in the office.
Let's take a closer look 🙂
One SONIQ mobile room divider is like one unit of privacy. The portable wall helps generate that comfortable sense of belonging we seek in life, especially at work. Because it's a shield from distraction. A defender of focus. It's an investment that pays dividends in peace and productivity
– says Eliza Donek, Product Manager, Mikomax.
Privacy is a feeling.
It's hard to describe what privacy feels like. You just know when it's just right because you feel at home in your space. Calm. Collected. You aren't at the mercy of office noise or hubbub. You're at ease. You focus totally on work without even much awareness of the world beyond it.
It's a feeling that's hard to quantify and very individual.
Privacy is tricky, as it's ephemeral. Making SONIQ a great privacy solution, since the product is incredibly easy to adjust in constant pursuit of this ephemeral. First, you configure your custom partition system — its exact shape, size, dimensions, and colors. Then you tweak it freely in time, adding or removing panels, adapting your SONIQ creation to meet changing workplace privacy needs, fickle as they are
– explains Eliza Donek, Product Manager, Mikomax.