STAND UP R, the best sit stand bench desk for hybrid offices
STAND UP R is a modular, adjustable height benching desk that hits all the right marks for hybrid working.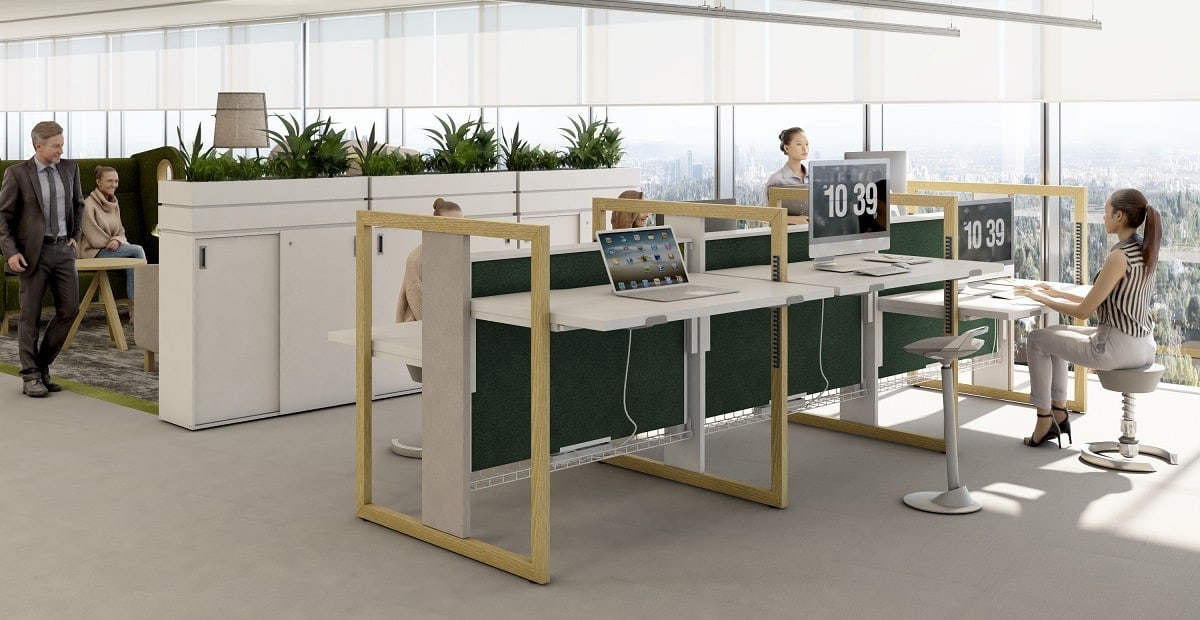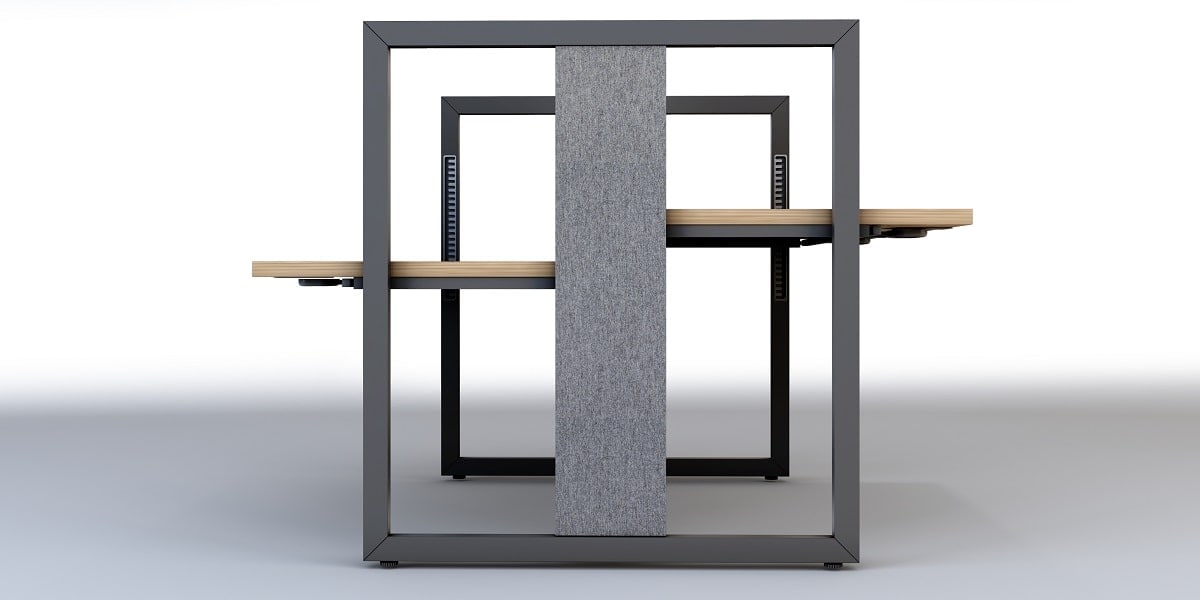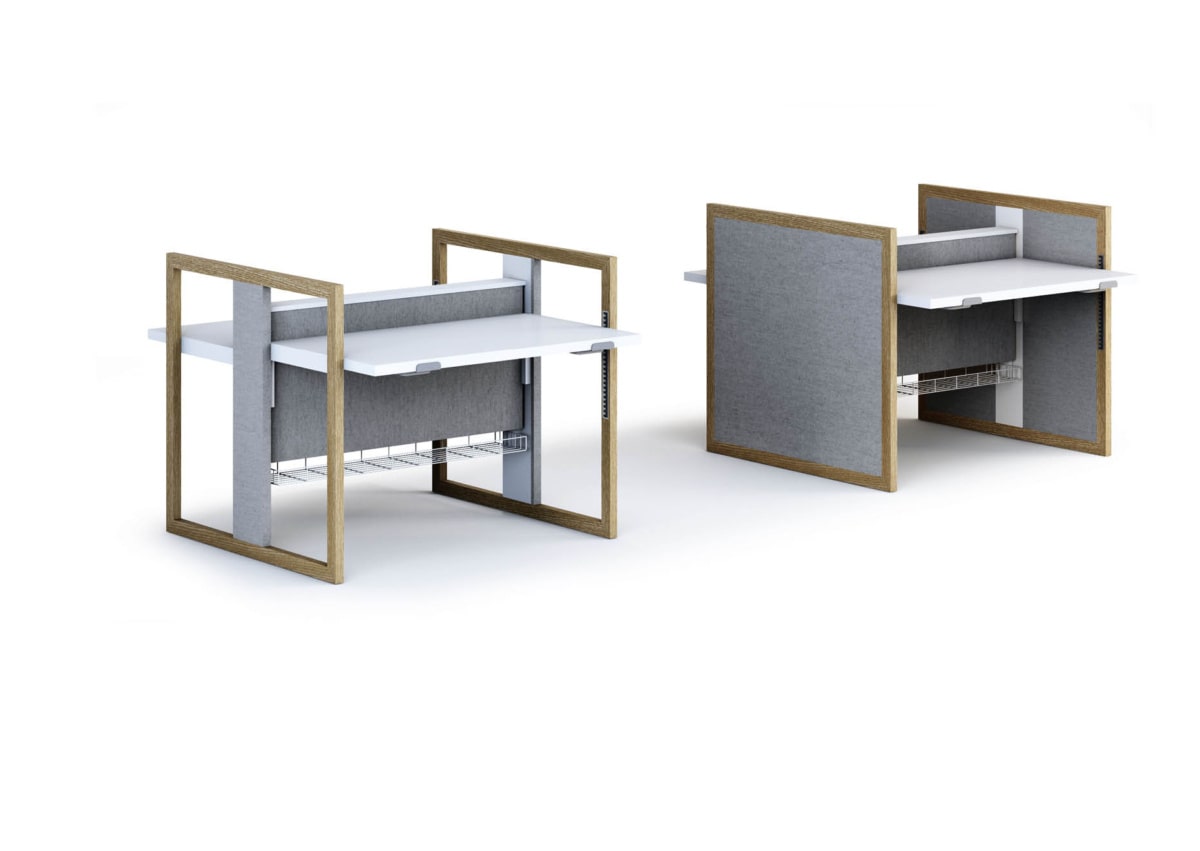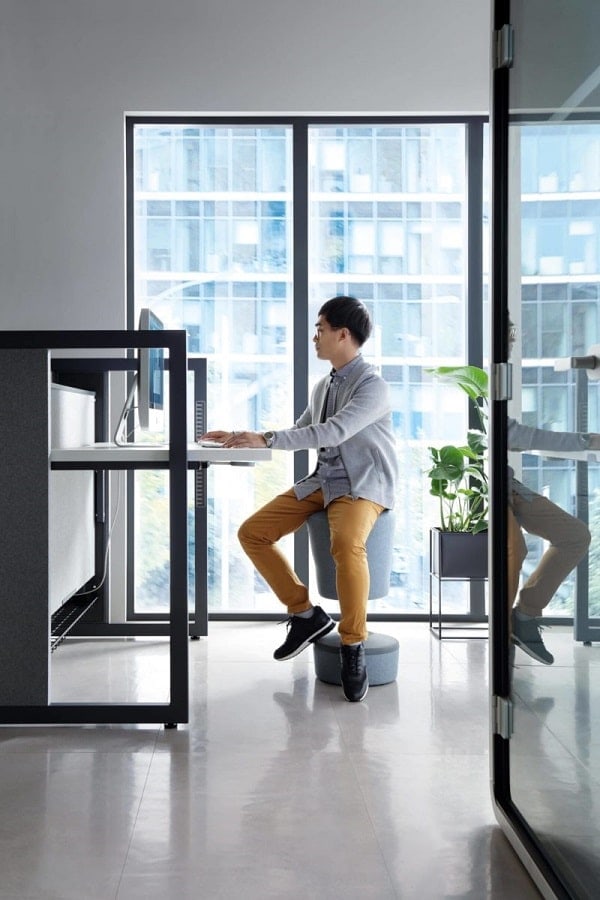 2.   STAND UP R fosters social work functions the hybrid office is responsible for
The hybrid office is chiefly for "people" functions. Collaboration, communication, socialization. STAND UP R is a great shared desk system for this reason. It fosters these "people" functions well by seating people near one another.
The desk facilitates teamwork without jeopardizing "me" work.
Yes, it's like a benching station for vibrant team synergy. But its height adjustability lends the freedom to zoom down to a seated posture, too, checking out of the communal space and into a personal bubble when needed. The bench desk system is versatile.
Camaraderie just happens when employees work in close vicinity at a modular benching system like STAND UP R. They're getting clarity from one another in real-time. They're giving each other feedback on the fly. They don't have to spend time scheduling and attending meetings for casual inquiries because most of such inquiries are resolved as organically and swiftly they arise
– says Eliza Donek, Product Manager, Mikomax.
3.   STAND UP R boosts productivity by ushering a natural transition between tasks
Certain postures suit certain tasks. Most people can think most integratively about systems sitting. Most prefer to stand for group work. Going from sit to stand at STAND UP R is fluid, making changing gears to complete such different tasks intuitive. Productivity is uninterrupted.