HushWork is a new approach to individual work. This solution allows you to create dedicated spaces for focused work.
Fancy download the catalogue?
From my experience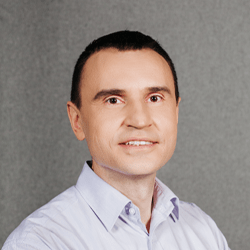 Tomasz Michalczyk,
Mikomax Export Manager
I often hold video conferences with our foreign partners. Silence, concentration and the comfortable chair that I find in hushWork are necessary in such situations. If I had such conversations in open space, I am convinced that their quality and efficiency would be much lower.